Dem Party Fractures, Border Crisis Explodes, Evil is Good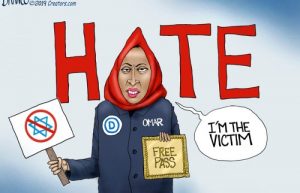 By Greg Hunter's USAWatchdog.com (WNW 374 3.8.19) 
The Democrat Party swinging to the far left is not pulling the rest of it with it. From the widely disliked and unworkable Green New Deal, to the most recent blow up about some anti-Semite comments from a few members, it looks like the party is tearing apart. A simple anti-Semite condemnation could not be agreed upon by the party in a House vote this week. Is the Democrat Party fracturing? It sure looks that way, and the split looks to be getting wider just in time for the 2020 election.
Homeland Security expects one million people to try to cross the southern U.S. border this year. There are record arrests at the border right now. Yes, the Dems and some Republicans do not want to fund a border wall or support Trump's National Emergency Order.
Democrats are pushing far left policies and are no longer hiding a socialist/Marxist far left platform. Are the Democrats pushing what is evil is good and what is good is evil? Is some Biblical judgment about to happen?
Join Greg Hunter as he talks about these stories and more in the Weekly News Wrap-Up.
(To Donate to USAWatchdog.com Click Here)
After the Wrap-Up: 
Our good friend, Rob Kirby from KirbyAnalytics.com, will be the guest for the Early Sunday Release. He'll talk about the global economic situation, gold and his brush with death after staying in a hospital intensive care unit for nearly a month.