Dems Racist Desperate Panic, Minorities for Trump, Economic Update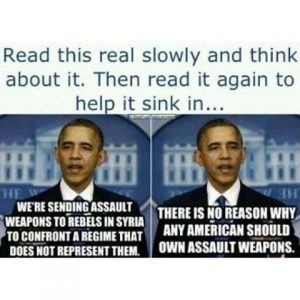 By Greg Hunter's USAWatchdog.com (WNW 395 8.9.19)
Democrats' hateful claim of racism for everything Trump is a sheer act of desperation. They looked bad with Mueller and the Russian "hoax." Democrat debates have exposed a crazy side of the party that is a huge turnoff to most people, and impeachment is a very long shot. It appears the Democrats know they are not doing well, so they push a false narrative of racism and another hoax of widespread "White Nationalism." Dems got nothing for 2020, and they know it.
Meanwhile, the Democrats have to be stunned by a new poll of Blacks and Hispanics that do NOT support more illegal immigration. In a Harvard Poll, nearly 70 percent say they want border security and will vote that way in the 2020 Presidential Election. Yet, another reason for the Democrat and mainstream propaganda machine to constantly cry racism to dissuade people from voting for the GOP and Trump.
The yield curve inverted this week. That means the interest rate you can get for tying up your money for 1-month was higher than tying up your money for 10-years. This is a sure warning sign from the bond market that something is terribly wrong, and it is signaling we are heading into another recession. Gold and silver were also popping this week to multi-year highs.
Join Greg Hunter as he talks about these stories and more in the Weekly News Wrap-Up.
(To Donate to USAWatchdog.com Click Here)
After the Interview:
Bill Murphy of the Gold Anti-Trust Action Committee (GATA) will be the guest for the Early Sunday Release. Is this rally in precious metals for real? Murphy will answer this question and many more.