Health Insurance Companies Count on Taxpayer Bailout – Dave Janda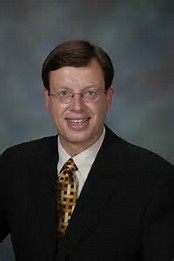 By Greg Hunter's USAWatchdog.com (Early Sunday Release)
Healthcare expert Dr. Dave Janda says the mainstream media (MSM) is not reporting on the huge increases in health insurance premiums for 2018. The massive rise in costs will cause many people not getting government subsidies to stop paying.  Janda says the big health insurance companies do not care.  Why?  Dr. Janda says, "They believe people like me and you and every one of our listeners are not going to walk away from their overvalued products that deliver less and less benefit.  They think we're stuck.  They think we have no other choice.  They also believe that if we do start to walk away from the table, that the government, and this has been told to me by insurance insiders, they believe the model that was fabricated by the banking system . . .  back in 2008 where the taxpayers bailed them out by the trillions of dollars, the insurance companies believe . . . they, too, will be made whole by the taxpayers."
In other words, insurance companies are counting on a bailout if their paying customers and subsidies walk. Janda says one top CEO is on record saying, "Obamacare cannot be repealed.  Wow . . . it cannot be repealed because, in his world, it is a huge money laundering operation for him, his company and every insurance company."
Dr. Janda, who also has top Washington D.C. sources, says the recent revelations about Russian influence, bribery and kickbacks in the U.S. selling 20% of its uranium production amounts to treason. Janda says, "It was signed off by Barack Obama and Hillary Clinton, and yet they are investigating Trump for his collusion with the Russians?  I believe if we are going to file treason charges against Obama, Hillary and Bill, Comey, Mueller, Rosenstein and McCabe, I think you also file treason charges with members of the media because they were not only complicit, they were in collusion."
Dr. Janda, who hosts a popular radio show called "Operation Freedom," says the players in the scandals are the same, and this includes child abuse, rape and pedophilia rings that have gone unprosecuted in the Obama Administration and unreported by the MSM. Janda contends, "The players are all the same.  Just as Mueller and Comey, as Directors of the FBI, looked the other way on the money being laundered into the insurance companies for Obamacare, those same two guys looked the other way with the money laundering operation with this Uranium One deal and the Clinton Foundation.  They also looked the other way when it came to the pedophile networks.  Mueller and Comey are Deep-State players . . . and the pedophile issue is used as a means of controlling politicians, business leaders and folks in Hollywood.  Trump is pushing the pedophile issue, and this is why they are all coming down on him. . . . Mueller and Comey are also complicit in the pedophile issue because they looked the other way." 
Janda also reveals one of his sources says General Flynn was working with the Russians to stop child rape and abuse. Do you wonder why General Flynn has not been charged with any crime?  Janda says, "My source tells me what General Flynn was discussing with the Russians was taking down the pedophile networks. . . . 400 names were provided to Flynn of people involved with pedophile activity here in the United States.  The names include top people in Washington, Wall Street and high level players in Hollywood."  The Deep-State does not want that list to go public.
Join Greg Hunter as he goes One-on-One with radio host Dave Janda.
(To Donate to USAWatchdog.com Click Here)  
After the Interview: 
Dr. Janda predicts that the health insurance companies will get into deep financial trouble in 2018. He also predicts that President Trump will not support bailing them out.