How Democrats Plan to Steal the Midterm Elections – Eric Eggers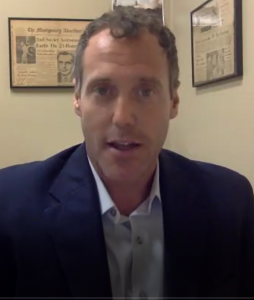 By Greg Hunter's USAWatchdog.com (Early Sunday Release)
Eric Eggers, author of the new book titled "Fraud: How the Left Plans to Steal the Next Election," says when Democrats say there is no election fraud, it is a huge lie. Eggers explains, "I think it's certainly increasingly difficult for Democrats to make the claim there is no evidence of voter fraud. In this book, we had 40 pages of footnotes . . . so, there is quite a bit of evidence. As recent events have shown, it doesn't take voter fraud on massive or national level for it to truly impact elections. . . . In the 2016 election, we found 2,100 incidents of double voting in the state of Florida alone."
Another nationwide statistic that reveals voting fraud is more registered voters than eligible voters in nearly 250 counties. Eggers says, "We have 248 counties in this country that have more registered voters than they have citizens of legal voting age. How does that happen? There are clearly errors on the voter rolls. This is why the subtitle of the book is 'How the Left Plans to Steal the Next Election' because what I uncover in the book is George Soros and the head of the Democrat Party both support the effort to do two things. On one hand, they fight any effort to increase the legality and security of elections in this country. They do that by fighting state efforts to institute voter ID laws or to cleanse the voter rolls of illegal voters. That's documented and not up for dispute. The State of Ohio just successfully fought George Soros to do both those things. They also fund groups like La Raza and ACORN, and they have had to change their names because they are chronically associated with voter fraud allegations. So, those guys go out and get as many voters as possible, regardless of whether they should be casting votes in this country. Then they funnel them through the gaps that exist in our vulnerable election system. That's basically the set up."
Eggers goes on to say, "I think there is clear evidence that they (Democrats) are actively working to create an environment that makes cheating as possible and as likely as it can be. Let's put it this way, what Democrats have actively pursued charges of voting fraud?
In closing, Eggers says, "The good news is we do have a president like President Trump that is laser focused on the issue, and he is informing quite a few people. . . . The sanctity and security of our elections is absolutely a national security issue."
Join Greg Hunter as he goes One-on-One with Eric Eggers, author of the new book all about election fraud of the left called "Fraud."
(To Donate to USAWatchdog.com Click Here)
After the Interview: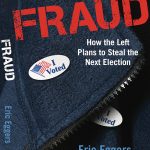 Eric Eggers works for the Government Accountability Institute (GAI). The president of GAI is best-selling author Peter Schweizer. For information about Eggers' new book titled "Fraud: How the Left Plans to Steal the Next Election" click here.