Secrets in Iran Deal, National Security Compromised, MSM Ignores Planned Parenthood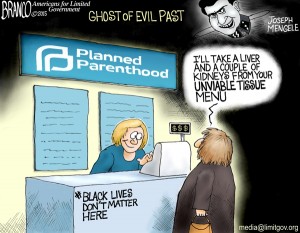 By Greg Hunter's USAWatchdog.com (WNW 200 7/24/15)
Secretary of State John Kerry defended the recent deal to curb Iran's nuclear program. Critics say it's weak, a bad deal and ramps up the arms race in the Middle East. If Congress does not vote to approve the deal, Kerry says, "We will have squandered the best chance we have to solve this problem through peaceful means." Then, there is new news of secret side deals with the Iranians. Republicans say the Obama Administration will not release the details. Senator Tom Cotton says if parts of this deal are being kept secret, then ". . . What other elements may also be secret and entirely free from public scrutiny?" The House and Senate has 60 days to debate this bill, but most of the deal has already been approved by the UN. This has angered Republicans and Democrats alike. The big question is going to be whether or not Congress can override a veto that is surely coming when the House and Senate vote this down.
Meanwhile, the Iranians are publicly saying it will buy and sell weapons whenever and to whomever it wants. Iranian officials also say, "Iran will not adhere to any current restrictions of its arms trade." Iran continues to taunt the U.S. and says, "Israel's security will not be ensured whether there is a nuclear agreement or not."  This deal is being praised by the Obama Administration, but U.S. allies in the Middle East hate it. Sunni Arabs say this deal opens the "Gates of Evil." There was already a conventional and nuclear arms race in the Middle East, but this deal has sent it into hyper-drive. This is going to speed the prospects of war in the Middle East.
The national security of the U.S. has possibly been compromised, according to the White House Office of Personnel Management. It's reported that detailed information on more than 21 million past and present federal employees has been stolen in a yearlong hack attack. It is also reported that this huge leak could hurt the security in the U.S. especially in a time of war.  Former CIA covert operative, Valerie Plame says this breach is "catastrophic to our national security." My question is: Why doesn't anyone ever get fired for doing a bad job in the federal government? This is classic incompetence at the very top.
The mainstream media looks like it is lying by omission with the huge charge that Planned Parenthood is selling fetal body parts and has been doing so for years. Planned Parenthood denies the accusations, but undercover video of high ranking Planned Parenthood doctors say otherwise. Two videos have been released so far by the pro-life group called Center for Medical Progress. This is a huge story, and there are many more hours of undercover videos with top decision making doctors that have yet to be released. It has criminal implications, tax implications, funding implications in Congress and potential upcoming lawsuits from clients who thought they were donating tissue when it appears it was being sold for profit by Planned Parenthood, which again, it denies. For the mainstream media to not cover this is "too stupid to be stupid." My local paper has not covered it. It told me that it did not have the resources, but it subscribes to the Associated Press (AP). I asked if the non-coverage had political motivations because, in my opinion, this makes Planned Parenthood look like criminals and monsters, and liberal left leaning newspapers just did not like the narrative. I was hung up on. Also, this was the second week this story did NOT appear in the USA Today newspaper. It's on USA Today's website but not in a prominent place when I looked. You had to search for it. Once again, I asked if this was a lie by omission because of political motivation and received no response from USA Today. This is absolutely a huge story with huge implications and not covering it can only be a political decision because the far left does not like the narrative. Planned Parenthood looks to me like criminals and monsters that would make Nazi monster Joseph Mengele proud.
Join Greg Hunter as he looks at these stories and more in the Weekly News Wrap-Up.