Trump Trafficking EO, Voter Fraud, CNN Pot New Year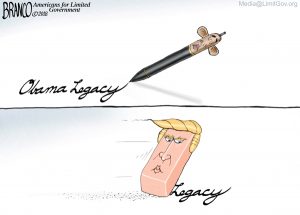 By Greg Hunter's USAWatchdog.com (WNW 316 1.5.18) 
The Trump Executive Order (EO) on "human rights or corruption" may get some use in 2018. Anonymous sources and Washington insiders think this EO will be used to mount a counter attack against the so-called Washington Swamp and the Deep State who are trying to kick President Trump out of office.  The order allows the Treasury Department to block and take assets of anyone involved in human trafficking or corruption, and this means any corruption.  In short, Trump is going to war against globalists who have been selling out and ripping off America for decades.  Some Intel experts say this is one of the most pivotal times in American history.
President Trump has disbanded his voter fraud commission because of heavy resistance from some very blue states such as New York and California. Trump has charged that he will not get bogged down in legal action and, instead, has turned the investigation over to Homeland Security.  Is voter fraud a national security issue?  According to this move by the White House—yes, it is.
On New Year's Eve, CNN promoted drug use in the form of pot smoking to ring in the New Year. Pot became legal in the state of Colorado, and CNN was not only covering the implementation of the new law, but promoting it as a good thing.  The Christian community and people like Reverend Franklin Graham think the coverage by CNN was "shameless."  It shows a morally sinking mainstream media.
Join Greg Hunter as he talks about these stories and more in the Weekly News Wrap-Up.
(To Donate to USAWatchdog.com Click Here)  
After the Wrap-Up:
Gregory Mannarino of TradersChoice.net will be the guest for the Early Sunday Release.