WNW 170- Budget Battle, CIA Torture Distraction, Madoff Convictions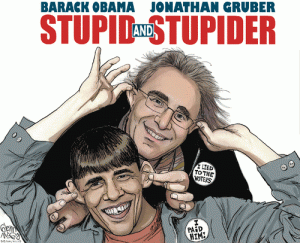 By Greg Hunter's USAWatchdog.com  (Friday 12/12/14)
The $1 trillion budget that just passed the House of Representatives has something in it for everybody–to hate.  Conservative Republicans hate that Obama Care and illegal immigration are funded and liberal Democrats hate the rollback of rules for Wall Street and political donations are dramatically increased.  Lots of Republicans think they lost, and plenty of Democrats revolted against the President and they also think they lost.  There have been big splits with Republicans in the past, but the new news is the Democrats are at odds with each other and the President.  I predicted that Democrats would vote against the President, and that is what is happening.  I have to admit, both sides have good reason to hate what they hate.  I think this is just a preview of what the next two years will be like.
The so-called CIA torture was out this week, and on the same day, Obama Care architect Jonathan Gruber testified about the lies he helped to concoct to get that bill passed.  I never thought I would agree with Dick Cheney on anything, but I think this whole thing is, as he says, "full of crap."   Democrats spent $40 million on this and did not talk to a single person, past or present, from the CIA.  What kind of an "investigation" is that?  I can't believe Democrats did not know about this interrogation program.  The other thing is this was supposed to be really bad behavior, and some of it was, but there are no charges or prosecutions planned at all.  It only endangers America.  I'll bet the folks at the CIA are mad as hell.  They didn't even get the courtesy of telling their side of the story in the report.  Also, what about this Drone murder program that has killed thousands of people accidentally as collateral damage?  Isn't murder as bad as torture?  Also, American citizens were executed without charge or trial including a 16 year old boy who was killed after his father was killed.  Isn't murder at least as bad as torture?  Where is the report on that?
So, why did the Democrats put on this show?  I think it was to distract us from Professor Gruber who testified on Capitol Hill on the same day as the CIA report was released.  USA Today finally covered the story in the main section of the paper.  The paper had mentioned it on the opinion section in the past.  Look at the soft ball headline, "Gruber sorry for 'insulting' comments on Obama Care."  Insulting comments?  He and Democratic leaders, including the President, produced a series of lies and fraud to get this passed.  I call it the biggest policy fraud in the history of America.  Here's another reason for CIA distraction, told by this headline from Infowars.com:  "Congress Passes Bill Which Grants "Unlimited Access to Communications of Every American."  This was a voice vote only, and it passed 325 to 100–outrageous!  There is no 4th Amendment anymore, and this bill was not even debated.  Lots of Republican voted for this, as well as Democrats.  It was a bipartisan vote to trash our Constitutional rights!!!  This is why I have always said the two parties just take turns ripping us off.
Finally, look at all the coverage USA Today gave to the Madoff employees who got sentenced this week in the biggest Ponzi fraud in history.  Madoff got 150 years, and other folks at his firm got serious jail time.  The Judge said these folks "should have stopped and reported the fraud."   How about JP Morgan who helped Madoff with this fraud for years?  JP Morgan, or I should say shareholders, paid $2.6 billion to avoid criminal charges.  They, too, "failed to report the fraud.  I'll bet all the Madoff players would like to have paid a fine and walked!  Of course, you will not hear that sort of comparison or analysis from USA Today.  I am sure Gannett (USA Today's parent company) and the banking relationship it has with JP Morgan has nothing to do with the soft coverage JP Morgan gets.
Join Greg Hunter as he analyzes these stories and more in the Weekly News Wrap Up.