World Getting Ready for War-Warren Pollock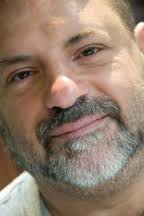 By Greg Hunter's USAWatchdog.com (Early Sunday Release)
Geopolitical and financial analyst Warren Pollock warns, "The world is getting ready for war." Pollock says the signs are everywhere, including the recent and very public missile launch off the coast of California. Pollock explains, "They are firing them in the direction of China. What is so amazing is the ocean is a vast place. They could have chosen anywhere to launch these missiles from and, instead, they launched them right next to a metropolitan area. So, really, they are sending a message to the people in the United States. More so than that, they are sending a message to the people in China. It's definitely not directed at Russia. What the government wants you to see is the U.S. is this big powerful military strength type of country. It is in control of the world, and the reserve currency is worth something. We are a strong military power and, really, on a conventional sense, the emperor has no clothing. This use of a last resort weapon, the demonstration of it, is really a sign of impotence."
Pollock says the global economy is the key to the timing of war. The global economy is in a tailspin, and Pollock says, "War starts when China's economy implodes. . . . The economy in China is coming to a halt. It's in deflation. It's in a depression. All the capital that has been pouring into China has been misallocated. It's similar to the 1920's in the United States. The onset of the boom-time and the follow-on depression. . . . People in China want to get out of China. They want their assets out of China. . . They see this is going to be a full blown deflation where debt is going to go bad.   People's commitments are not going to be honored, and they might try to delay . . . bide for time and try the old formula first."
Pollock says China might be pressuring the Fed to raise interest rates even though the economy is sinking. Why? Pollock explains, "If the U.S. dollar gets stronger, that allows us to buy more Chinese goods.   First, the Chinese are going to call their friends in Washington and tell them to strengthen that dollar. . . . This will just make the pile of bad U.S. dollar assets bigger and bigger and will make the crash bigger and bigger."
Pollock says that the U.S. will go into the biggest financial depression in the history of the world. Pollock says, "Unlike we have ever seen, and it's possible war is going to be the resetting mechanism. Let's look at it from the perspective of China. Their economy goes bad and guess what? They are going to say the Japanese are evil. The Americans are evil. . . . Japan sees this war coming. Russia sees this war coming. To some extent, some generals in the U. S. see this war coming. They are stockpiling bullets. They have their heads in their asses in the Pentagon."
How does gold do in the coming depression and World War scenario? Pollock says, "I wouldn't sell my gold for anything because it's going to survive through this crisis. It's going to survive through deflation. It's going to survive through hyperinflation. It's going to survive through war, assuming that you do."
Join Greg Hunter as he goes One-on-One with macro analyst and deep thinker Warren Pollock.
(There is much, much more in the video interview.)
After the Interview:
Warren Pollock also says, "The China economic crash is due to fraud and can only be (temporarily) revived with more fraud." As far as the economy here in the U.S., Pollock says, "We already crashed and, since 2008, everything that has been done is just propping it all up." Pollock has many accomplishments in his long career. He was a pioneer of high frequency trading and built the largest private Wall Street trading system around the turn of this century. He is also an expert on cyber security and, in particular, to trading platforms. Pollock is on record, years ahead of time, predicting the housing bust in 2008 and the QE (money printing) that followed. Pollock has just written a new paper that covers war and many other topics that were not covered in this interview. Pollock also updated this report to include information and analysis about attacks in Paris and Beirut. It is more than 140 pages long, and if you would like to buy this newsletter-style research, you can do so by clicking here. The cost is $10.