Climate Engineering Causing Drought & Earthquakes – Dane Wigington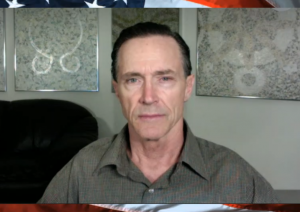 By Greg Hunter's USAWatchdog.com 
About a month ago, climate engineering researcher Dane Wigington said the severe drought unfolding in the Western United States is only going to get worse.  It has.  Now, large portions of the Western U.S are being hit with earthquakes.  Wigington contends that science shows the rash of earthquakes in the West are linked to climate engineering.  One example is the earthquake in Fukushima in 2011.  The science is backed up by a report from MIT.  Wigington explains, "All this data is extremely verifiable.  The testimony from MIT is extraordinarily damming.  Their words were 'extremely anomalous heating directly above the epicenter in the days prior to the quake.' . . . The Fukashima meltdown was not intended, but when you trigger seismic activity on that scale, massive consequences happen. . . . The ability to cause seismic activity with radio frequency microwave transmissions is very well documented scientifically. . . . There is no official source that is willing to discuss this because it is simply too alarming to the population.   The liability issues from decimating food supplies and tripping seismic activity is incomprehensible.  When people find out what is being done to them, I would argue that's when they take to the streets with their proverbial pitchforks and torches to look for anyone and everyone involved."
The so-called "Mega-Drought" in the Western U.S is being caused by climate engineering.  Wigington says, "We know conclusively that in the case of cutting off the flow of moisture in the U.S. West is absolutely the result of climate engineering operations—period. . . . They are cutting off the food supply. . . .Food supply is collapsing. . . .We have climate engineering completely derailing crop production, and it's not just in the U.S. West, but in multiple locations around the world."
Wigington points out that Europe is in a severe drought "that is worse than anything in the last 2,100 years," and yet very little is being reported about it.  He says this, too, is a product of climate engineering.
Wigington says great public awareness is what is needed to stop what is being done to the planet with climate engineering.  Wigington says, "This is a very direct fight for life . . . . Going back to how we started this interview, the decimation of our food supplies is going to be very visible in the coming weeks and months.  No matter what other challenges we face, if we don't deal with this one, the planet's life support systems right down to our food supply, nothing else will matter.  This needs to be seen by our military brothers and sisters.  They need to understand that they are waging all-out weather and biological warfare against their own populations.  That's a fact."
Join Greg Hunter of USAWatchdog.com as he goes One-on-One with climate researcher Dane Wigington, founder of GeoEngineeringWatch.org.
(To Donate to USAWatchdog.com Click Here)
After the Interview:
There is vast and totally free information on GeoEngineeringWatch.org.
To see the free film called "The Dimming" click here.
To see the "Engineered Drought Catastrophe, Target California," click here.
Click here to donate to GeoEngineeringWatch.org.
You can also donate by snail mail at:
Dane Wigington
GeoEngineeringWatch.org
 P.O. Box 9
 Bella Vista, CA  96008