Confusing a Bubble for a Genuine Recovery-Peter Schiff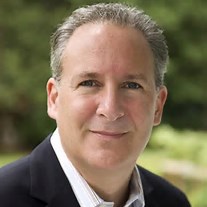 By Greg Hunter's USAWatchdog.com
Money manager Peter Schiff says don't be fooled by the strong dollar or the so-called recovery. Schiff explains, "The biggest disconnect right now is between the real state of the U.S. economy and the fantasy land a lot of investors believe exists.   Everybody is of the opinion that the Federal Reserve's monetary policy worked.  Because they did QE 1, 2 and 3 and kept interest rates at zero, the Federal Reserve saved the U.S. economy and they solved all the problems.  Because the problems have been solved, we no longer need the Fed . . . and everything is fine.  That is complete fantasy.  There is a bigger disconnect now than there was just before the 2008 financial crisis.  The truth of the matter is the Federal Reserve didn't solve any of our problems.  They made them all worse.  We are more dependent on QE than ever before.  So, rather than raising interest rates next year like everybody expects, I think they are going to launch QE 4, which nobody expects. There is no end to this.  The Fed has to do this indefinitely because the minute they stop propping up this artificial phony economy, it will implode.  Everyone is confusing a bubble for a genuine recovery. It's not."  
How long can the economy be propped up and why hasn't it fallen? Schiff says, "This stuff goes on longer than you expect.  People were asking the same questions about the housing bubble, which I was warning about for years.  They would say 'well, nothing bad has happened, so what makes you think it's going to?'   It's just inevitable.  The fact that we've been able to postpone the day of reckoning for so long just makes the problems worse, which means the day of reckoning is worse.  The further back into the future we deal with the consequences, the bigger the problems are, the bigger the consequences.  Right now, part of the reason we are able to continue this charade is all of the other countries, particularly Europe and Japan, are in so much trouble that people assume we are the safe haven.  They think we are the only economy that is recovering.  We're not, it's like a mirage in the desert, and the closer you get to it, you eventually find out it's an illusion."
Schiff goes on to say, "I think we are going back into recession, and what is the Fed going to do to avoid that recession? More QE, and maybe that's going to be the wakeup call.  The only reason we've been able to get away with it is because people believe it's temporary.   They believe it's going to work.  They believe the Fed has an exit strategy.  When they realize it didn't work and it failed, and because it failed, it's never going to end.  It will be repeated indefinitely.  It's QE infinity, which is what I said from day one.  Once we went down that road, we would never stop. I said if we had an economy that lived by QE that it would die by QE. That's exactly what's going to happen."
On gold, Schiff says, "This is the best negative sentiment you can ask for forming a bottom. The fundamentals have never been this good for gold.  Normally, you have a situation where you have central bankers that have positive real interest rates, and they are promising no inflation and price stability.  Now, you have all the major central banks at or near zero percent interest rates promising inflation.  They are saying price stability is now a dangerous thing because it's too close to deflation.  I have never seen a situation where you have so much money that has been printed and central bankers promising to print more money.  Yet, people aren't smart enough to be buying gold.
Join Greg Hunter as he goes One-on-One with Peter Schiff, founder and CEO of both Euro Pacific Capital and SchiffGold.com.
(There is much more in the video interview.)

After the Interview:
The video Peter Schiff mentioned on the tax haven status of Puerto Rico is called USTaxFreeZone.com.