Crash of All Crashes Coming-Bo Polny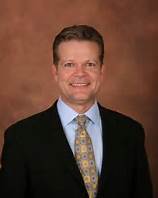 By Greg Hunter's USAWatchdog.com (Early Sunday Release) 
Market cycle analyst Bo Polny says the vote by the UK (Brexit) to leave the European Union is a big turning point. Polny says, "Brexit is England and part of the cycle and I believe looks to be the actual trigger that is going to take gold higher and the trigger that is going to cause the world equity markets to collapse.  It looks like it started, but we will have a little bit of time yet before things get extremely crazy.  We are not going to get out of June before all heck breaks loose."
Polny also is predicting the Dow will eventually grind down to around the 5,000 level. Polny explains, "Basically, after the Dow hits that 5,000 or 6,000 point, it never recovers. This is the crash of all crashes. This is the one where there is no recovery."
On gold and silver prices, Polny says, "We have a gold bull market and a collapsing of the world equity markets. . . . If you are not positioned before the end of this month, June is the zero hour we are days away. If you are not positioned, it's going to be very painful.  Also, good luck getting some gold and silver when this happens because the moves will be so dramatic.  I am foreseeing new all-time highs for silver and gold very shortly.  That means silver is going over $50 per ounce.  Gold is going over $2,000 per ounce in the near term.  These prices now are obnoxiously low.  For the last six months, you've had a chance to buy gold between $1,050 and $1,250.  That's a $200 move.  In the future, you are going to get $200 a day move in the price and maybe more.  If you haven't accumulated, you are almost out of time."
Polny predicts that people will catch what he calls "gold fever." Polny explains, "The moment gold goes vertical, people are going to realize gold is money.  Well, yeah, but actually it is insurance against paper money.  When paper money fails, then your insurance policy pays out with money, gold money.  So, it's just that simple. . . . Gold is only an asset and insurance policy if you are holding it."
On silver, Polny says, "The deal with silver is it's going to be exciting. . . . The ratio of silver to gold is 80 to 1, but the in ground ratio is 9 or 10 to 1. . . . So, if gold doubles in price, then silver could quadruple. Gold and silver have always been money, but silver has been the money of the people, so the banks hate it more."
Polny says his big cycles measure 252 years. 1764 was the beginning of the last cycle, and there was turmoil then too.  Polny explains, "We are out of time, and 2016 will be judgement, and there is all kinds of judgement that the Bible talks about.  This is a judgement cycle.  Last time, there was the currency act of 1764 (imposed on the U.S. by Britain).  They forced this currency, and you got poverty, hunger, joblessness, anger and then war.  That same cycle is about to repeat now.  There's going to be wars and rumors of war.  There's going to be poverty.  There is going to be hunger.  There's going to be all these things happening, and I think it's going to be sudden."
Join Greg Hunter as he goes One-on-One with Bo Polny of Gold2020Forecast.com.
(There is much more in the video interview.)
After the Interview: 
There is free information on Gold2020Forecast.com. If you want to become a subscriber to Polny's cycle analysis and forecasting go to the home page and scroll to the bottom.