Dangerous Housing Market-Manipulated Ponzi Style Boom-Fabian Calvo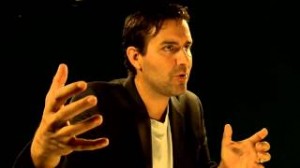 By Greg Hunter's USAWatchdog.com  Real Estate expert Fabian Calvo says boom bust housing crisis is on the way.  Calvo explains, "There are a lot of outlier indicators that show the run-up to another big boom in housing prices.  If you look back and consider my theory of the 'pump and dump' in March of 2012, when I said housing prices would shoot through the roof, housing prices are up over 26%.
We are entering one of the most dangerous periods of the housing market with the manipulated, Ponzi style booms similar to what we say in Dow Jones and the stock market." Calvo goes on to say, "I am often surprised that the real estate market is not talked about more.  It is a central key component of the overall Wall Street Ponzi scheme that they are running in the West, and really globally, when it comes to propping up the dollar and propping up financial markets." Calvo contends there are signs the power players are getting ready to dump real estate.  Calvo says, "John Paulson, we know he made billions of dollars betting against subprime; he knew the handwriting was on the wall.   What's he betting on now?  He just put in a half billion dollars to buy a big company called Realogy.
Realogy happens to own Coldwell Banker, Century 21, ERA, Sotheby's; so you see what he's doing.  We also know Warren Buffett bought Prudential. They are buying up these real estate brokerage houses because they know this new wave of real estate is going to be anyone who can fog up a mirror will be able to get a loan, including the millions of illegal aliens that are flowing over the border.  They are going to be giving loans to them as well to buy up these homes." Calvo, whose company buys and sells $100 million worth of real estate annually, also points out, "You have these housing companies who own millions of properties, and they are already starting to sell mortgage-backed securities and securitizing these bundles."  Calvo thinks it's deja vu all over again, and what will happen?  Calvo says, "Soon enough, the same thing that crashed the market in 2007 and 2008.
That is such an incredible development in the housing markets, and the greater ramifications in the housing markets are huge."  Calvo also says, "This is really being done to mask the systemic problems we have in the economy.  It's kind of this idea of bread and circuses.  If you have people getting money, basically free no money down loans where people can buy homes and buy cars, they're not thinking how bad this economy really is.  It is such a symbolic end-of-the-road type of indicator for me."  Calvo adds, "I would say the U.S. dollar is wounded.
The criminal bankers on Wall Street are cornered, and that's why they need to get people's minds off of things by blowing up this economy again to the upside before a big letdown." On the strength of the U.S. dollar, Calvo claims, "I absolutely believe there is going to be a crisis or collapse.  I have it on pretty good word that, in the next six months, there is going to be some kind of shock to the U.S. economy.  But it will be spun that it is going to be a good thing.  People need to understand, that this time around, it's not just going to be housing.  It is going to be this multi-bubble collapse that is going to take the bond market down, the dollar down, and the stock market down.  They are all going to collectively implode." Join Greg Hunter as he goes One-on-One with Fabian Calvo, founder of TheNoteHouse.us.
(There is much more in the video interview.)
After the Interview:
Calvo is will soon release his new book titled
"Global Economic Reset:  The day America loses the world reserve currency." 
If you would like to
pre-order the book, please click here. 
Calvo also has a very popular website called
Fabian4Liberty.com.