Dollar Dominant & Dangerous – System Not Stable – Catherine Austin Fitts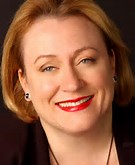 By Greg Hunter's USAWatchdog.com (Early Sunday Release)
Investment advisor and former Assistant Secretary of Housing, Catherine Austin Fitts, predicts the global financial system "will take some big hits before the end of the year." Fitts explains, "Right now, economists say the dollar is 'dangerous and dominant.' It's still, if you look at the market shares around the world, it's still very, very significant portion of total reserves. So, it's still very important. At the same time, the U.S. dollar hegemony is probably not going to last forever . . . So, I think the long term dollar looks very weak. Short term, it doesn't look like it's coming apart anytime soon, as far as I can see. What that means is when you have something that is dangerous and dominant, you have the possibility of extreme volatility events. That's the new code word for the 'you know what' hits the, you know what. Whether it's different countries exploding economically, or we whether are pressuring people that makes them very uncomfortable, these kinds of fights over shrinking pies are very dangerous because they mean covert wars. They mean overt wars, and the more we steal pies from each other instead of make new pies, the worse the situation gets. That's what you are seeing. The system is not stable."
Fitts goes on to say, "The real push are for real assets: real assets reflected in a stock, or real assets reflected by real estate or precious metals."
There is good reason people are going to real assets. The U.S. government is "missing" $21 trillion between the DOD and HUD. This fact was uncovered by Fitts and economist Dr. Mark Skidmore last year. What was the government's answer to this gigantic accounting fraud that is the size of the federal deficit? Give the government's budgets basically classified national security status. Fitts says, "Apparently, the people leading the audit have come to them and said if we do this audit, we will disclose classified projects. So, the board (Federal Accounting Standards Advisory Board – FASAB) came out with a new policy. I say it is illegal. You cannot do it under the financial management laws, and you certainly cannot do it under the Constitution, and it said you can keep classified off the books, which means you can cook the books and you can basically do whatever you want. This matches up with the waiver given to the national security advisor that says corporations, if he waives them (regulations), can also cook their books with the SEC. Now, we have the corporations making money, and they can cook their books under the law, and apparently the government can too. So, when the board made the statement and announced this new policy, they made the point that if they didn't do this, the only alternative was to redact the Department of Defense financial statements, which meant you would have to redact the U.S. government's financial statements, which means we have reached "Never, Never Land," which also means the whole thing is a joke. . . . As a matter of policy, they are saying you have to give them, for the IRS, for the Census and all these other things, complete financial disclosure and honest financial disclosure by pain of law or you go to prison, but they can make up whatever they want. They can publish financial statements that are complete fiction with no accountability to you and call it national security. What this is doing is engineering complete financial insecurity for every American citizen. This is the end of financial security."
In closing, Fitts says, "I am a gold fan. . . . You also want to have as little leverage and debt as possible. . . . I am also a silver fan, and I am getting reports that silver is getting hard to find. Gold is down 8% for the year and silver is down 16%, but go and try to buy a bunch of silver. It's tough."
Join Greg Hunter as he goes One-on-One with Catherine Austin Fitts, Publisher of The Solari Report.
(To Donate to USAWatchdog.com Click Here)
After the Interview:
Catherine Austin Fitts says everybody should have a core financial position in physical gold and silver that fits their needs.
There is much free information on Solari.com.    Click here for the story about the Federal Accounting Standards Advisory Board (FASAB). If you want to read all about the $21 trillion in "Missing Money" from DOD and HUD click here.   Click here for the USAWatchdog.com in-depth interview with Dr. Mark Skidmore, Professor of Economics at Michigan State University. His team documented the "missing" $21 trillion that has now become a "national security" issue.  If you want to subscribe to get the in-depth original articles and analysis of The Solari report, click here.