Free Markets Have Been Completely Obliterated-Michael Pento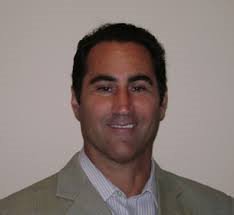 By Greg Hunter's USAWatchdog.com
Money manager Michael Pento says, "We live in a world now where free markets have been completely obliterated.  You can't find a free market left on the planet, and that goes for commodities, equity markets, currencies and particularly goes for the bond markets.  The bond markets now do not represent any vestige of reality whatsoever.  That should be apparent to anyone with a pulse or an IQ better than a retarded ameba."
On the recent Swiss National Bank move to remove the cap from the franc, Pento says, "It's the steady erosion of the lack of faith we have as investors now in central banks and fiat currencies.  In the case of the Swiss National Bank, they could no longer peg to the euro.  Their currency dropped 12% against the dollar in one year.  They did not want to suffer what was going to occur with the ECB's (European Central Bank) decision for massive QE.  It's going to probably get announced on Thursday.  If it doesn't get announced, I will predict even more chaos."  If the ECB money printing is not big enough, Pinto says things will "blow up."  Pinto also says, "If they do print enough money, things are going to blow up.  As I said, we have created a huge vacuum in markets."
On central bank interventions that totally control global interest rates, Pento goes on to explain, "Now they own the entire yield curve.  They own the entire sovereign debt market.  If they ever stop and let the free markets come in, there's going to be a vacuum, a sling shot in interest rates.  They are going to go so high so fast that there will be no revenue left to service debt.  That is the sad condition we have across the developed world."
Pento, whose 2012 book titled "The Coming Bond Market Collapse," predicts a collapse by 2016.  Pento contends, "I think they are going to have to stop manipulating the entire yield curve once inflation becomes entrenched in the economy.  Yes, we had inflation in home prices.  They inflated the stock market to the moon and it's unsustainable, and they created a huge bubble in bonds.  But that didn't translate automatically YET to rapid consumer inflation. . . . Once that happens, the central banks are going to have to stop printing, and that vacuum is going to be revealed.  You will see interest rates are going to shoot up like a slingshot.  If the U.S. had to pay just 7% interest on its national debt, and that's the average going back to 1971, we would be insolvent.  We would have to pay $1 trillion in interest payments every year. . . . If we had to pay $1 trillion a year in interest payments, it would be game over."
On gold, Pento says, "Gold is going up in all currencies because investors are coming to this realization, or epiphany, that you cannot trust central banks.  In 2008, we had the Great Recession.  We had the bursting of asset bubbles.  We had the bursting of the housing bubble.  We had the bursting of the stock bubble.  The Federal Reserve came in, and it was not only the Fed, we had central banks from across the world increase debt by 40%.  40% since 2008 on a global basis, and they took interest rates, which were already low, down to 0% and negative % and left them there for going on almost seven years.  People had the audacity to believe that this was going to be a success story.  They are slowly learning we have solved nothing.  We have just made all the problems associated with the Great Recession much, much worse.  As that realization unfolds, people will be flocking back into hard money, and that means gold."
What will trigger the next financial meltdown?  Pento says keep your eye on the land of the rising sun, heavily leveraged Japan.  Pento predicts, "I think the Japanese central bank is absolutely going to destroy that currency. . . . When that unwinds you are going to see a massive wipeout of equity prices.  That just metastasizes across the globe.  It goes on to Europe, and it goes on to the United States, and it goes on to China.  When we reset bond yields, prices collapse and yields go higher, I am talking about interest rates just going back to normal levels.  Once that occurs, it's game over.  Can you imagine what the real estate market would do if interest rates went back to near 10%?  What would the stock market do?  What would the $100 trillion in interest derivatives do?  The free market is gone.  There is nothing left of it, and we put it all in the hands of these few people (central bankers) and they have screwed things up royally."
Join Greg Hunter as he goes One-on-One with financial analyst and money manager Michael Pento of Pento Portfolio Strategies. 
(There is much more in the video interview.)
After the Interview: 
Michael Pento's website is called PentoPort.com.  There are articles and some free information on the home page.  You can also find paid services on PentoPort.com as well.  If you would like to get a copy of Pento's book "The Coming Bond Market Collapse," please click here.