Global Economy Imploding Now-Warren Pollock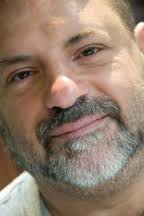 By Greg Hunter's USAWatchdog.com

Warren Pollock warns the global economy is headed for a brick wall. Pollock explains, "It's good you are using the term brick because that's the part of the economy which is crashing first, the emerging markets, the BRICS (Brazil, Russia, India, China and South Africa). That's on the edge of empire, and now it is imploding inward. So, we can look at all of these peripheral economies, and that's where the crash has occurred right now. When you talk about crash and people asking, 'When is this going to happen?' It's happening right now, but it is not happening at the center of empire, it's happening on the extremities of empire. These emerging markets, these miracle economies, the few countries in the world that had productive economies, they've hit a brick wall. They've crashed. China has crashed. When you look at Brazil–crash. When you look at Russia–crash. When you look at oil prices–crashing now. People keep asking when is this blowing up? And the answer is it's blowing up right before your eyes right now, this minute. The domestic indicator is the declining velocity of money."
So, when does the U.S. start seeing the crash? Pollock, who also has deep Wall Street experience, says, "We are seeing it now as a slow fester. We are seeing it now in this captured economy where prices are not allowed to go down. Some elements of deflation would be a real stimulus for the economy. That would mean giving savers a real return on their money instead of stealing from them. If you had $1 million worth of savings eight years ago, the government has stolen between $500,000 to $800,000 from you. . . . The future is being stolen away from you, and the end result is going to be war."
On the 2016 election cycle, Pollock says, "This thing is a bread and circus clown show. They are there to provide you with entertainment as the velocity of money goes down, as the BRICS hit a brick wall, and as the first part of World War III breaks out in the Middle East between Sunni and Shia."
On China, Pollock contends, "China will eventually overtake South Korea one way or the other using soft power or hard power. South Korea is the key to all the ship building of the world and the world's naval capacity. . . . China is a land power, and the way for China to become a sea power is through Korea and southern Japan. . . . With China, it is a question of whether or not they can stay stable internally. That will be the trigger for war. As these economies unravel, the most dangerous economy to unravel is China."
On gold and silver, Pollock says, "Initially, gold and silver will lose its liquidity; however, it will retain its value over time. You will be able to find liquidity over time. . . . Right now, you have your money in a bank, and that is giving you negative returns. Gold is not providing you with a negative return. It's retaining its purchasing power relative to everything else. I would think gold right now is mis-priced. Gold is an amazing value right now given the uncertainty. . . . This is not about the price of gold. This is about the price of liberty and who can dictate the terms and your value as a human being in a world where the value of human beings are declining."
Join Greg Hunter as he goes One-on-One with Wall Street and financial expert Warren Pollock.
After the Interview:
Warren Pollock says, "This is an incredible time to be alive. It's all going to come down before our eyes." Pollock prepared a detailed 80 page presentation in preparation for this interview. Many points were not included in the interview for length reasons. If you would like to buy this presentation, please click here. The cost is $10 and there is also a portion of the presentation that is free.