Housing Market Hyper-Bubble-Fabian Calvo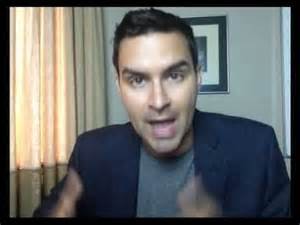 By Greg Hunter's USAWatchdog.com
Real estate expert Fabian Calvo says cheap money flooding into the housing market means we are nearing the end of the road for the current housing boom. Calvo explains, "What they have come up with now, through the Obama Administration and many other projects, is they have these down payment assistance programs, which is the federal government giving money to these local agencies.  So, in essence, it is a no-money-down loan to fuel this housing bubble, which is really starting to verge on a 'hyper-bubble' like we see in the stock market today.  It's amazing to see what is happening and see it all repeat again.  It's going to spill over into this election year, and we will continue to see prices go up.  We have these cheap interest rates and cheap money that has no value that is creating this artificial boom. . . . We are at the last and final stage of this current housing cycle, and that's where the prices will take off exponentially as will the access to cheap money."
Why a real estate boom and why now? Calvo, who buys and sells between $50 million to $100 million of real estate a year, contends, "The bankers on Wall Street that are creating this fake phony boom in real estate are all in the bag for Hillary Clinton.  If we see a crash in the economy, or in housing, or in the stock market, that's going to hurt her directly.  It's going to basically say Obama's policies have failed.  So, they are going to keep this going past the election year into 2017."
Calvo does offer a word of caution and warns, "Black swans are certainly possible. At the end of the day, what we see now is banksters on Wall Street trying to manage and control this economy with zero percent interest rates that we have had over 10 years.  That's the scary thing about this.  They think they can control this market, and we know they can't control this market.  Now some of them have gotten good at timing the market, particularly these Federal Reserve boom and bust cycles.  Now we have about 16 years of those taking place, but ultimately, when this crash happens . . . it's going to be something unexpected.   There are a number of different things that can happen, whether it's derivatives that blow up or trade wars that start between China and the United States."
So, a crash is a lock, it's just when.  "Calvo says, "I talk to a lot of people in the business, and they all know it's coming, but it's not coming yet.  I agree with them. . . . In my business, I don't buy and hold anything.  I buy and immediately sell. . . . This hyper bubble is not just real estate.  It's stocks, government debt and the dollar, as well.  I think all of those we could see crash simultaneously. . . . These people are so desperate and arrogant, there really is no telling what they will do.  The larger they create this bubble, the more that they fuel this bubble, ultimately, the bigger the crash will be and the more financial devastation and wreckage there will be."
One sure fire way to pop this so called "hyper-bubble" is war. Calvo contends, "I look around, and I see the insanity and the incompetence of the so called leadership in the world today, and I think war is the potential thing that could derail this entire thing.  We see the West being belligerent with Russia and the Middle East completely on fire.  I wrote a book called "The Global Economic Reset," and I talked about how a greater regional war, or a world war, could break out over the South China Sea.  That, I think, is the biggest black swan we potentially face."
Join Greg Hunter as he goes One-on-One with Fabian Calvo, founder of The Note House.
(There is much more in the video interview.)
After the Interview:
You can find Fabian Calvo on Fabian4Liberty.com. He does regular commentary and proved free information on the markets and politics.  You can also find Fabian Calvo and on LinkedIn.