Magnitude of Correction Will Eclipse Them All-Gregory Mannarino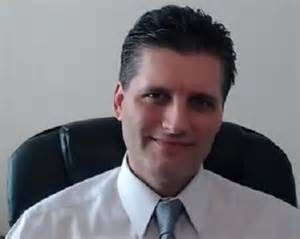 By Greg Hunter's USAWatchdog.com
Trader/analyst Gregory Mannarino says what is going on in the stock market is way worse than a so-called "correction." Mannarino explains, "We are definitely going lower. Everything I look at, and there is a lot of material, is pointing lower. This is just the beginning. If we continue on the current trajectory, we are going to see a sell-off in this market that is going to spin people's heads around. In my opinion, the party is over. There is going to be a terrible price to pay for financial misdeeds and irresponsibility by the Federal Reserve. . . . All they created is asset bubbles all over the place and inverse bubbles, meaning suppressed assets. This is going to correct to fair market value. It is a mathematical certainty, and there is no way out."
On billionaire investor Carl Icahn's recent warning of "danger ahead' for the economy, Mannarino says, "There is a lot ridding under the surface of all of this. Look, there's no secret that the Federal Reserve has created a party atmosphere for market participants. Why someone like Carl Icahn has not come out until now . . . Here's what's going on. He's a capitalist. He's trying to make the market situation work for him, and that's what he's been doing up until now. That's what traders do. They try to capitalize on the market that they have. You trade the market in front of you, not the market you want, but the one that is in front of you. The reason why he's coming out now is he's starting to see red flags all over the place, and he might be trying to cover his own rear end. He will say, hey look, I tried to warn you. Just like Janet Yellen did recently. Just like Alan Greenspan did recently, and as did Robert Shiller. Something is going to occur, and the writing has been on the walls for years. . . . These Federal Reserve distortions and their magnitude is hard to imagine. You can see how bad this is going to correct at some point in time. I think we are beginning to see this now. . . . Everything that Carl Icahn said about where this is going is absolutely true."
For a sign that we are getting close to the end, look no further than allegations of market rigging in all the markets. The latest rigging scandal is in the precious metals markets in Europe. Mannarino contends, "Has anyone ever wondered why all these companies are involved in massive stock buyback programs? What are they trying to do? This is financial engineering to make themselves look good and to try to keep this market propped up. All of this and all of this fraud, everything is going to come to light and what are we going to get? The one thing I have been saying for year is we are going to get a correction– a correction of these distortions. Correction sounds like a small thing, but the magnitude is going to be unbelievable because we have seven years of distortions by the runaway central bank."
On the Federal Reserve not raising interest rates in September, Mannarino says, "They should be embarrassed here. They could not raise the Federal Funds rate 25 basis points, or .25%. That was the biggest no confidence vote I have ever heard out of Janet Yellen's mouth with regards to the U.S. economy and the global economy. I even said it the last time I was on your show. I said whatever the Fed was going to do was going to melt down this market, and that is exactly what happened. I said more than likely they could not raise rates unless they want to burst this bubble here, and we are already seeing it, and we are going to see it accelerate if the Federal Reserve raises rates sometime this year. Then what's going to happen? Goldman Sachs, Morgan Stanley, JPMorgan, Carl Icahn and myself are going to short this market. This is a set up and what I have been trying to warn people about. You got the mainstream media saying buy the dips. We've lost more than 2,000 points since the top, and they have been getting murdered all the way down. Why? This is the biggest scam in the history of the world.  They are trying to keep the market liquid. The mainstream financial channels need to keep the little guy in this market so everyone can get themselves in the right position. So, when it tanks, the wealth transfer happens. All the cash the little guy has put into this market is siphoned off legally. This is going to be the greatest theft in the history of the world, and it has been purposely set up by the Federal Reserve. This crash will  eclipse them all."
Join Greg Hunter as he goes One-on-One with Gregory Mannarino of TradersChoice.net.
(There is much more in the video interview.)
After the Interview:
Mannarino's latest trade involved shorting Apple stock. In just three hours on Tuesday, Mannarino says he made 16% in just three hours when Apple stock fell. Mannarino warns that shorting stocks is dangerous for investors and should only be done by seasoned professionals. Mannarino says the best way to protect yourself from a falling stock market is to "sell and get out of the market." Mannarino thinks everyone should be their "own central bank and buy physical gold and silver." Mannarino offers his advice and stock trading picks for free on TradersChoice.net.