Rising Rates, Causing Chaos, Dangerous Territory – Michael Pento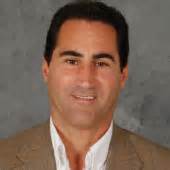 By Greg Hunter's USAWatchdog.com (Early Sunday Release)
Money manager and analyst Michael Pento says the fundamentals show the financial markets are in "dangerous territory." All central banks are pulling back on the money printing that has been propelling the markets to new highs.  Pento contends, "I know for sure when central banks remove their thumb from the scale on the prices of bonds, they will crater and yields will soar. . . . We have 1.9% annualized growth.  So, we are falling below 2% (growth) in this country.  The housing market was down month over month in June, and existing home sales were up just 0.7%. . . . The Fed is going to be selling these Treasuries and mortgage-backed securities and roll them off their balance sheet.  When they do that, they add to the supply.  The supply of debt has already grown 31% year over year.  That's the Treasury Department's own numbers.  So, our deficit is up 31% year over year.  Can you imagine adding trillions of dollars of bonds that have to be purchased?  Who is going to buy them at these levels?  No one.  So, bond yields are going to rise, prices are going to fall, and that is going to send the already rolling over housing market, auto market, student loan market and credit card market into a plummeting toboggan slide."
Another problem are the debt bets of the derivative markets. Pento says, "There are multiple hundreds of trillions of dollars in credit default swaps that are bets, and they bet that interest rates are never going to rise. . . . Interest rates will rise, and they will rise when central banks remove their thumb from the scale.  That is going to bring chaos to the entire global stock market."
Pento thinks the next crash will be caused, once again, by the Fed. Pento says, "The Fed has been tightening since 2013 when they began their taper.  They have raised rates four times.  Now, they are going to start reverse QE, probably in October.  The fall has a myriad of issues, and those myriad of issues will really affect the derivative market, the credit markets and can completely shut down the credit channel.  That's what I am most afraid of in the fall."
Pento also points out, "Cash levels are at an all-time low on institutional balance sheets for the stock market, and margin debt is at an all-time high. If that doesn't scare you coming into the fall, I think you really need a wakeup call."
On gold, Pento says, "I think it is setting up for a huge spike higher. I don't think the time for that to start is exactly now, but the gold market is catching a bid here.  The big boom in gold and gold mining shares will be when we have a watershed moment, when the market realizes in mass the central banks have lost control of the economy and the money supply.  That is coming very, very soon, no later than the middle of 2018, and it could probably happen this fall, and that is when the market understands that central banks don't really control interest rates.  They cannot control the long end of the yield curve, and they will destroy economic growth and stock markets across the world.  That is the big moment when you want to pile into gold.  If you don't have any gold, you should have at least 10% always.  That's your base level. . . . Hard assets will go through the roof."
Join Greg Hunter as he goes One-on-One with Michael Pento of Pento Portfolio Management.
(There is much more in the video interview.)
(To Donate to USAWatchdog.com Click Here)

After the Interview: 
Pento also says, "This fall is going to look scary, and it will certainly all go down before the end of 2018. Stock and bonds will tank.  No doubt about it."
There is free information and articles on PentoPort.com.  Pento also has a monthly podcast.  Get five weeks free by clicking here.