Stocks & Dollar Crash-Gold & Silver Spike-Bo Polny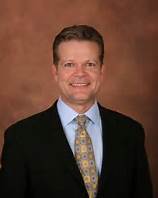 By Greg Hunter's USAWatchdog.com
Market cycle analyst Bo Polny says he may have been wrong in the past about a stock market top, but now the top is in and predicts, "As of March 1st (2017), we believe the stock market, the Dow, the S&P, and all the world markets for that matter, are supposed to have topped and from this point forward, we are supposed to see a very ugly April."
Polny gives another April prediction and states, "Trump's first 100 days in office ends April 30th.  Before his 100 days are up, expect three things:  Expect a stock market crash, expect a dollar crash and expect gold and silver, they (Fed) are going to lose control, and you are going to see a sharp spike in the month of April."
There is a massive military buildup in North Korea. Syria is hotter than ever after the Trump Tomahawk missile strike, and new military threats have spiked in Ukraine.
With that in mind, Polny makes another stunning prediction on gold and proclaims, "The forecast right now is $2,000 per ounce by the end of May and, worst case scenario, very early June."
Polny admits he got the price spike wrong in gold but also says, "Yes, we've been wrong about the price spike but not wrong in the big picture and that gold will never go lower than $1,045 per ounce regardless of all the analysts screaming that gold was going to $700 per ounce. They have been wrong for five years."
Polny freely admits he "screwed up" and missed the timing on the stock market top by a little more than a year and seven months. He says he was simply too early, but now he's back on track.  Polny says you can expect what is called a "Jubilee" year in 2017.  So, what's coming?  Polny says, "There are going to be three stock market crashes:  in April, on the last week, and then there are two more crashes in the fall. . . . Do expect that this year, 2017, markets will be falling.  The dollar will be falling, and gold and silver will never be at these low prices ever again."
Polny says a "Jubilee" year is the end of seven, seven year cycles. That is 49 years, and now is the 50th year which is called a "Jubilee" year.  Polny says, "49 years is the end of the cycle.  So, the 50th year is a year of cleansing and a year of washing.  It's a year of debt forgiveness. . . .It's a year of rest.  It's a debt forgiveness year. . . . The old system of debt, bonds and the dollar, those are all debt based instruments.  That's the old . . . that's part of the cycle which ended.  Now you have seven years forward of massive world changes."
Can't the Fed just manipulate the gold and silver markets so they never gain in price? Polny says, "The cycles are against them.  The Fed is against the wall right now.  For them to do that, they are going to have to break a 10 year cycle, and all the 10 year cycle shows is a massive price move that is about to happen.  They are against the wall, and they are not going to be able to bring the price of gold and silver down once it takes off.  When they lose control of gold and silver, it's just going to keep going."
Join Greg Hunter as he goes One-on-One with Bo Polny of Gold2020Forecast.com.
(There is much more in the video interview.)
 After the Interview:
There is free information, videos and analysis on Gold2020Forecast.com. By the way, Polny says he picked the last stock market high to the day on March 1, 2017.  He sent out the information below to his subscribers on that day:
PRIVATE STOCK MARKET INDEX
March 1, 2017
With the DOW Industrial above 21,000 today, the price has NEVER in history traded this high above the Bollinger Band.  Expect a sharp reversal down.
This message came with the chart below: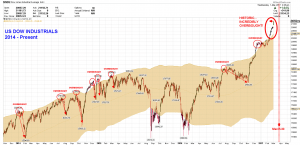 To become a subscriber go to Gold2020Forecast.com and scroll down to bottom of the homepage for pricing.
(To Donate to USAWatchdog.com Click Here)