Trump Honeymoon in Markets Will End in 2017-Mike Maloney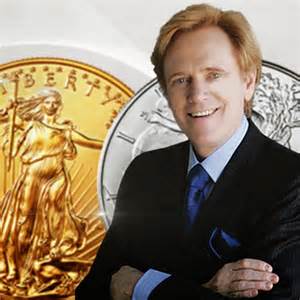 By Greg Hunter's USAWatchdog.com
Precious metals expert Mike Maloney says the rise you have seen in the stock market since Trump was elected will end sooner than later. Maloney explains, "Trump is probably, in the long term, going to be better for business. That's the reason the stock markets are going up and the dollar is going up. So, gold is going down. However, this is a love affair that will probably last three to six months, and by April or May, you'll probably see the markets topping out. We are already more than seven years into this economic expansion. The last recession started in 2008 and ended in 2009. So, we're over seven years into this expansion, almost eight. It's becoming the third longest economic expansion in history. . . . This recovery that we have had has been purchased for $3.2 trillion of base currency creation. That is four times what we produced in the previous 200 years as far as base currency goes. This recovery was a purchased thing, and we are near the end of it. It can't go on forever. . . . We are in that rarified territory, the nosebleed territory, when a crash happens, it's a big crash. We are just right around the corner from a recession. It's just not possible to have an economic expansion that goes on forever when you have a fiat currency system, and a debt based monetary system."
On gold and silver being shamelessly and illegally suppressed, Maloney says, "The great news, and everybody thinks this is all bad and there is an opposite side to everything, you get to buy gold and silver at an artificially suppressed price while this is going on. When it's all over, it won't be suppressed anymore, which means far higher prices. . . . The long-term manipulations will come to an end. . . . We are seeing a perfect storm develop, and it's been developing for a few decades. There will be a time when shortages will be enormous."
Maloney says we have seeing bubbles in stocks, real estate and now in bonds. Maloney contends, "The bond market is in a 35 year bull market, and I don't know how this can continue on forever. . . . I am expecting when this next recession starts, it's going to be a deflationary event. In deflation and a crisis, you are going to see investors run towards safety . . . and bonds get one last pop. They are going to run to U.S. Treasuries and gold and silver. Those are the safe havens. Then people are going to realize, in this rarified territory, that bonds are not a good deal. You are going to see one last pop in the bond market before all hell breaks loose."
Maloney warns that we may see deflation, but the end game for the Fed is inflation, and that is theft. Maloney says, "When they inflate the currency supply . . . this is the most immoral act because they are stealing portions of our lifetimes. Slavery is no longer legal. That was when they were stealing present life moments. Now, they steal past life moments. The whips and the chains still exist, you just can't see them."
Join Greg Hunter as he goes One-on-One with Mike Maloney, founder of GoldSilver.com.
(There is much more in the video interview.)
After the Interview: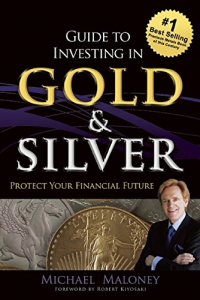 You can find free information, videos and analysis on GoldSilver.com. To buy a copy of Mike Maloney's updated best-selling book titled "Guide to Investing in Gold & Silver," please click here.