Trump Patriot for Blocking Washington Criminals from Presidency-Warren Pollock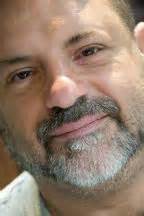 By Greg Hunter's USAWatchdog.com (Early Sunday Release)
Financial and geopolitical analyst Warren Pollock says that President Donald Trump has done one very big thing since he's been in office, and that is he "exposed a gigantic ball of criminal corruption" in Washington. Pollock explains, "I think Trump did the American people a tremendous service.  First of all, he blocked the Republican criminals from taking the Presidency.  Look at Paul Ryan.  He had seven years to work on healthcare, and he's obviously not interested in doing anything for the American people.  The entire panel of Republicans were just part of this great criminal enterprise.  One of them would get the Presidency, and he would have been just the latest criminal in charge of the country.  The same thing with the Democrats.  We had Trump blocking the Democratic criminals from taking the office of the Presidency.  We don't live in a republic.  We don't live in democratic system.  These parties are just part of a large system of organized crime.  They exempt themselves from the very laws they hold us accountable to.  Trump was able to rally the American people and defeat criminals from both sides of the aisle. . . . That's a major service, and we should be thankful for that.  He's a real patriot, and he made that sacrifice for us. . . . With Trump, they never want to have that happen again.  That's why you see this narrowing of alternative media."
Some people are saying Trump already is going back on his campaign promises, but that is not how Pollock sees it. Pollock contends, "He tried initially to play ball with the Republicans.  He said okay, this guy Pence, I'll let him be my Vice Presidential running mate.  I'll work with Paul Ryan on healthcare.  I'll let them infiltrate my Cabinet, and he found out that, unlike delegating in his own organization, that he can't delegate to sociopaths and criminals.  So, he finds out that Paul Ryan is in bed with insurance companies, and he was just making noise for the last seven years.  That's what these Republicans do.  They go to FOX News and titillate half of the American people, and the Democrats use their news organs, CNN, Washington Post, New York Times, and they titillate their supporters."
Pollock says Trump has to go on the offensive. Pollock explains, "If he plays spoiler, he will have to go on the offensive, but he's not going to be able to make America great again.  What he's going to be able to do, if he gets his act together, is to start to take down some of this criminality at a very high level.
Join Greg Hunter as he goes One-on-One with analyst and financial expert Warren Pollock.
(There is much more in the video interview.)
After the Interview:  
Warren Pollock has 60 pages of notes he compiled for this interview. If you sign up for "Greg's Private Messages," I will send you the notes free of charge.  (The notes are raw and not edited.)  I'll send them out tomorrow (5/22/17).
(To Donate to USAWatchdog.com Click Here)