USA Kleptocracy is Like Russia – Warren Pollock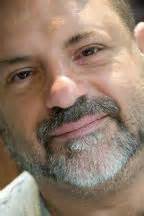 By Greg Hunter's USAWatchdog.com
Geopolitical and financial analyst Warren Pollock says Syria is a diversion at best. Pollock explains, "I think Syria is entertainment.  It's Kabuki Theater.  Certainly, at the local level, it could be a skirmish.  They have this fellow Assad, who was the poster boy on 60 Minutes two decades ago when they said what a wonderful guy he was, and now he is the arch enemy of evil along with Vladimir Putin.  He is running a Kleptocracy, obviously, but at least it's more honest than we are because our Kleptocracy doesn't have the integrity to tell us what it is.  We also know what Vladimir Putin is, and if he wasn't a strongman, it would be a total disaster in Russia.  It is what is necessary to keep that place controlled.  Unlike our form of governance, at least Russia has a 25 year horizon into their future, where the U.S. has nothing but competing interests and competing bureaucracy.  So, we (USA) are a Kleptocracy just like Russia, but the organs of our state are narrowed and are basically failing.  The press is failing.  It is a failed organ of our society.  Our governance has failed.  It is a failed organ of our society. . . . What we have is a veneer of governance.  It's not the real governance that is in this country.  Our government has some of the elements of the Soviet system, and it has some of the elements of what Chris Hedges calls inverted totalitarianism.  It's really hard to define our system of government."
Pollock goes on to say, "What we think of as our government, the voting booth that is just a veneer, that is just to keep people placated. This bureaucracy, I think, is a major vector of theft.  When we look at the actual function of our system, it is actually atrophied."
So, how do you navigate a bureaucratic system that is out to rob its citizens? Pollock says, "How do you get small?  Not having a website is one way.  Staying out of debt is one way.  Not applying for federal programs is another way along with state programs, Medicaid, Medicare, any large debt acquisition. . . . Getting smaller houses and not getting credit for a new car.  There are lots of ways for you to get small, and you will be happier as a result."
Join Greg Hunter as he goes One-on-One with financial expert and former Wall Street analyst Warren Pollock.
(To Donate to USAWatchdog.com Click Here)
After the Interview:
Warren Pollock has no website and nothing to sell. He only comes on as a public service to give his views about what is going on and what he sees coming for the public.