Vicious Out of Control Downturn Coming-Chris Martenson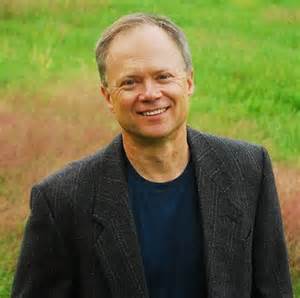 By Greg Hunter's USAWatchdog.com (Earl Sunday Release)
Economic researcher and co-founder of Peak Prosperity, Dr. Chris Martenson, says, "Here's where we are in the larger story. World economies can't grow anymore, at least not like they used to. We are not going to see 3, 4 or 5 percent real growth. The pie is no longer expanding like it used to, and here's the problem. The banking overlords got used to a certain take or lifestyle. . . . They became addicted to a certain amount of skim, and when everything is expanding, the banks can skim, and there is enough left over for things like middle class and 401ks to go up and pensions to be funded. When the economy is not growing fast enough, and the skimming continues, then there is not enough left over for other people. That's where we are in the story. That's step one. Step two is will the banks convert all of their loans into physical hard assets, and the answer is yes."
The economy and banks are more debt filled than ever, and Dr. Martenson goes on to point out, "There is one thing we have a lot less of, and that's trust. I don't know anybody who loves these markets. Everybody is highly distrustful of them. All of the big money people that I talk with, all them have one foot right next to the exit. Everybody is convinced they will be able to get out just a little faster than the next guy. I think they are mistaken in that regard.   Without that trust, and without that ability that the authorities are going to be able to contain it, I think we could see a very vicious downturn, something that gets out of control of the central planners. . . . Markets have a way of winning out in the end."
According to Dr. Martenson, watching the Fed to see when or if it will raise interest rates is not what people should be focusing on. Dr. Martenson explains, "Here's what they should be focusing on. After 6 years of pumping trillions of dollars into the market, do we have the organic growth we need to pay off the loans that are already in circulation? The answer is no, we are not getting the growth. If we are not getting the growth and we have all these structural problems, that's what people need to be focused on. That's called reality. . . . You can smell the fear, and they are afraid of this market going down. This is a Franken market of the Fed's own creation."
Chris Martenson, who also holds an earned PhD in Toxicology, says watch China because the recent signs are not good. Martenson contends, "You get your early signals from the place that is closest to the true economic action, and China is the center of that. So, to me, watching commodities tank first, gyrations in the Chinese stock market second, says third, you better be prepared for a big deflationary event or a big crash. . . . This is the mother of all crashes because the crash of 2008 was actually a side show. . . . We are going to discover that, like all bubbles, you return from where you started. . . . That means $40 trillion will have to get wiped out in the U.S. market alone."
Join Greg Hunter as he goes One-on One with Dr. Chris Martenson of PeakProsperity.com.
(There is much, much more in the in-depth interview.)
After the Interview:  
Most of the information on PeakProsperity.com is free. There is also a detailed subscription service that you can buy by the month, quarter or the year. The monthly subscription is $30 and the yearly is $300.  To subscribe click here.  Dr. Martenson is coming out with a new book about how to prosper in the coming economy. The book is due out in November, and USAWatchdog.com will have Dr. Martenson back then.