Violence in Streets Going to Increase – Kevin Shipp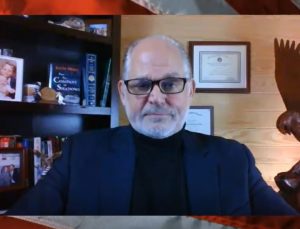 By Greg Hunter's USAWatchdog.com (Early Sunday Release)
Former CIA Officer and counter-terrorism expert Kevin Shipp says, "I think people need to understand that the violence you are seeing in the streets is going to increase leading up to November. We are seeing Black Lives Matter (BLM) mob thugs attack people just because they are white. . . . The riots and looting is going to get worse. . . . Let me say this, Black Lives Matter is not a civil rights movement at all. People need to understand that Black Lives Matter is directly connected to the Nation of Islam. Louis Farrakhan teaches that white people are devils and are inferior to black people and should be eliminated as should the Jews. Both of Black Lives' leaders have come out and said we are Marxists, and we train our people in Marxism. . . . Black Lives Matter is essentially a terrorist organization, and yet these mayors and governors are leaving them alone. Not only that, but large companies like Coca-Cola are contributing millions of dollars to Black Lives Matter. It is an organization of anarchy bent on overturning our constitutional system and attacks churches, Christians and Jews. . . . This is serious, and it's going to get worse. Black Lives Matter is going to increase its attacks on white Americans, Jewish Americans, and these companies need to stop supporting that."
What is Shipp's biggest fear? Shipp says, "My biggest fear is not martial law or the feds sending SWAT teams against Americans. My biggest fear is the mob will continue its violence. Black Lives Matter will continue their violence. There are going to be more attacks, more looting, more robberies, and this will start moving into the suburbs and even the farm areas. This sort of Marxist, racist violence will continue, and they see this as their moment. They are abusing the George Floyd incident and the Covid situation. This has been pre-planned for some time. They were just waiting for the right fuse to light the dynamite stick. This violence is going to increase right up to the November election. It's going to be the mob, not the government that I am worried about. Antifa and others are going to be the real threat to America. This is a clear and present danger to our safety, to America and to our system of government."
Why are Marxist Democrats using full on violence? Shipp says, "Every Marxist movement in history has used fear as its greatest weapon. A lot of these people giving to BLM are afraid. They don't want to be attacked by the mob. So, they say let's just accept the mob, support the mob, contribute to the mob, and then the mob will leave us alone. As always happens with movements like this, fear is their biggest weapon and their biggest tool even against corporations. . . . Sadly, this appears to be the age of cowardice in this country. These people bow to these threats, and they are afraid of them. I think the majority is not going to be intimidated and threatened to supporting this movement. That's not going to happen. . . . The violence and threats are going to increase, but hold tight. When you are over the target, the flack gets worse. The increased violence you are seeing is because the Marxists and the DNC know their entire position in this government, in both Congress and the Presidency, their entire power is jeopardy. The DNC is in jeopardy, and it looks like Donald Trump, right now, will probably be reelected despite what the media says. They are terrified by that, and the reason we are seeing all this violence and threats is because they are terrified. My point is that's a good sign. We are over the target. So. keep the faith and stay strong. We can defeat this Marxist movement as white, black, Asian, Hispanic Americans, and there is a unity, and a lot of us out there doing that."
Join Greg Hunter of USAWatchdog.com as he goes One-on-One with Former CIA Officer Kevin Shipp.
(To Donate to USAWatchdog.com Click Here)
After the Interview: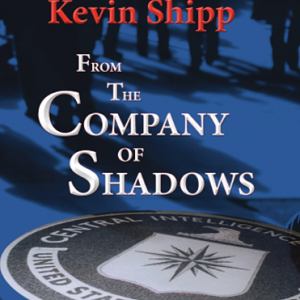 Kevin Shipp's new website is called KevinShipp.com and will replace FortheLoveofFreedom.net. There is even more free and constantly updated information and analysis there.
There are multiple ways to support Shipp with donations, and you can do so by clicking here.
You can donate to Kevin Shipp by snail mail below:
PO Box 1885
Vidalia, GA 30475
To join Shipp's Patreon channel and get the Shipp Intelligence Brief (SIR) click here.
To get a copy of Shipp's book "From the Company of Shadows," click here.