Economic Update, Russian Bombers Fly Out of Iran, MSM Can't Stop Trump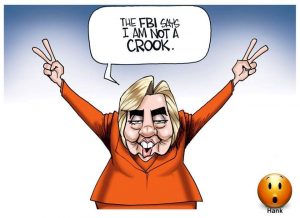 By Greg Hunter's USAWatchdog.com (WNW 251 8.19.16)
So much for the so-called "recovery," there's not going to be one. Retail and tech are the latest to signal the economy is tanking. Retail is warning sales are bad. Macy's is closing 100 stores nationwide. On top of that, tech giant Cisco just fired 20% of its workforce, or about 5,500 employees. Can you believe the Fed is still talking about raising interest rates in September? Fat chance.
Russian bombers got clearance to take off from an Iranian airbase to fly missions to attack ISIS in Iraq and Syria. This is a disturbing development because when ISIS is defeated, there is going to be a huge vacuum that Iran will surely fill. Meanwhile, Turkey is warming up to Russia. Things have gotten so bad the U.S. has removed its 50 nuclear weapons from Turkey and repositioned them in Romania. It seems reports show the Middle East is becoming more unstable every week.
The mainstream media (MSM) continues to hammer Donald Trump, but they are not having that much luck. The MSM is now exposed for being the political hack organizations that they are. They just cannot stop the Trump train to the White House.
Join Greg Hunter as he talks about these stories and more in the Weekly News Wrap-Up.
After the Wrap-Up:
Craig Hemke of TFMetalsReport.com is the guest for the Early Sunday Release.