Alabama Will Vote for Moore, Trump Asia Trip, Plan on Inflation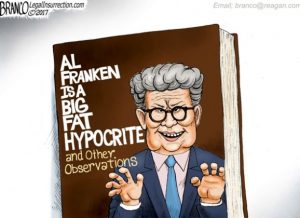 By Greg Hunter's USAWatchdog.com (WNW 310 11.17.17)
The saga of Roy Moore continues with twists and turns and dirty tricks by the Deep State. It's been revealed that a so-called robocall campaign to try and find dirt on Senate candidate Roy Moore happened after he won the GOP primary.  Now, the only piece of evidence in multiple accusations that Roy Moore committed sexual misconduct has been called into question.  Moore and his attorney are charging a yearbook inscription from the 1970's, that proves contact with one of the alleged victims, is a forgery and a fraud.  Moore denies any and all wrongdoing and is going to sue two women with the most damaging claims.
President Donald Trump is back from Asia and, by all accounts, it went very well. Trump got agreements of nearly $300 billion in new business for America, and Trump says, "The future has never been brighter."
The recent purchase of a rare Da Vinci painting of Jesus Christ just went for $450 million at auction. Is this crazy, or is it a sign that the rich are trying to protect their money from inflation by compressing it into a rare work of art?  Some say this is just a sign of the beginning of much higher inflation that is coming globally.
Join Greg Hunter of USAWatchdog.com as he looks at these stories and more in the Weekly News Wrap-Up.
(To Donate to USAWatchdog.com Click Here) 
After the Wrap-Up: 
Best-selling author Edward Klein will be the guest for the Early Sunday Release. Klein will talk about his latest best-seller called "All Out War, The Plot to Destroy Trump." 
To get a Christian themed t-shirt that Greg talked about go to CrossEyedTs.com. (USAWatchdog.com gets zero money for this and is mentioning it as a courtesy).