Big Banks in Big Trouble, Syria/NK Update, Trump Tax Cuts Update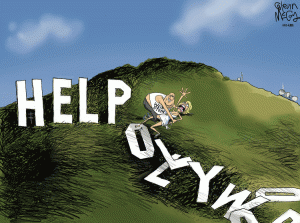 By Greg Hunter's USAWatchdog.com 
(WNW 305 10.13.17)
The International Monetary Fund (IMF) says there are nine big global banks in big financial trouble. These nine banks represent $47 trillion in assets. Gregory Mannarino of TradersChoice.net says these nine banks could all be the equivalent to Lehman Brothers that imploded the financial markets in 2008.  The IMF agrees and warns it will only take one of the nine named banks to cause global "systemic stress."  Citigroup is the only U.S. bank named by the IMF as a struggling global bank.
Turkey, a NATO ally, is siding with Russia and Iran in Syria. That is going to be a big problem for the Trump Administration as the U.S. is backing the Kurds, which are an enemy of Turkey.  Meanwhile, in North Korea, the signs are that a new ballistic missile test is coming.  How will the Trump Administration respond?
The Trump tax cuts are facing big headwinds in Congress. Some want more cuts and some want less.  Conservatives do not want the deficit to explode, and some Democrats agree.  The potential Trump tax cuts are one of the big reasons the stock market is hitting new highs.  Some predict if the tax cuts fail to pass, the markets will crash.
Join Greg Hunter as he talks about these stories and more in the Weekly News Wrap-Up.
(To Donate to USAWatchdog.com Click Here)
After the Wrap-Up: 
Pat Muth, author of the new book "A Title in the Making," will be the guest for the Early Sunday Release.  She documents that ever since the Ross Perot movement, America has been slowly waking up to the fact the country is run by crooks.  It's now reaching critical mass to provoke real change for the good of the citizens and not the donors.  Muth contends the two parties today consist of "We the People" vs. the "Swamp Creatures."  It's an eye opening and inspiring interview.