Bitcoin Civil War Coming Soon-Kevin Lawton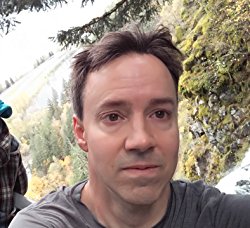 By Greg Hunter's USAWatchdog.com
Keven Lawton is a tech entrepreneur with 10 startups under his belt. He is also an expert in crypto currencies and sees a Bitcoin civil war coming soon.  Lawton says, "In Bitcoin, there are huge scalability issues in terms of transaction speed.  It's been ongoing for years now.  There is a set of ideas from the developers on how to fix this, and there is a set of ideas from the miners and payment transactors on how to go about fixing this. . . . They are sort of like two camps, and they have really split off.  The developers have a proposal . . . and that will probably roll out around August 1st.  Then, on the other side, big money people and payment processors and miners . . . they have their own proposal, and they want to do more than the developers want to do."
So, what's going to happen? Lawton says there could be Bitcoin selling before the two ideas launch.  Lawton explains, "When the split happens, you effectively have the blockchain go down in two different directions.  You can think about your crypto coins existing on both paths at the same time.  It can create a lot of havoc.  If it happens in a short time frame, and there is a big winner and everyone gets behind it, the blockchain reorganizes itself and goes down the same path and you are fine.  If it doesn't happen in a short amount of time, some really bad things can happen.  You can get double spend issues with your coin.  You can have this thing called 'reorganization,' which can disappear your transactions.  I anticipate people who have big money at play are probably going to want to liquidate their Bitcoin ahead of the potential fork nightmares. . . .There is the possibility of liquidations."
Lawton, who recently wrote a Kindle short titled "Beyond the Bitcoin Trap: A Crypto Currency for Human 2.0" predicts, "This year is going to be the year of volatility in Bitcoin price. I expect liquidations, but it's like a tug of war.  There are reasons for people to tug the price up . . . then on the regulatory side, for example, prices could go down.  Then someone could legitimize Bitcoin and you could get the price up.  So, you got this tug of war going on.  My big message is volatility, and know what's going on so you can protect yourself. . . . There is really not utility in using Bitcoin as a currency at the moment because of transaction speed and because of the price volatility. . . .Bitcoin is still not very usable as a currency. . . . At this moment in history, crypto currencies are not really currencies.  They're a speculative bet.  There are a lot of reasons for them to go up big, but there are reasons you could get completely monkey hammered."
Join Greg Hunter as he goes One-on-One with tech entrepreneur and published author Kevin Lawton, founder of TrendCaller.com.
(There is much more in the video interview.)
After the Interview:  
You can follow Kevin Lawton on his site TrendCaller.com. You can also buy a copy of his Kindle short "Beyond the Bitcoin Trap: A Crypto Currency for Human 2.0" for just 99 cents by clicking here.  You can also get a copy of his other book called "The Crowdfunding Revolution" by clicking here.  Lawton says he does not really want to make money on his books.  He writes books simply to spark change.
(To Donate to USAWatchdog.com Click Here)