Chauvin Appeal, 2020 Election Audits, Masks Don't Work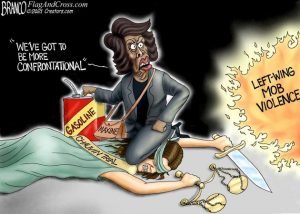 By Greg Hunter's USAWatchdog.com (WNW 476 4.22.2021)  (Updated and corrected)
It looks like Minneapolis Police Officer Derek Chauvin will get an appeal on the murder conviction of George Floyd.  You can thank VP Biden and Maxine Waters for that.  They made negative and violent public statements that affected the jury voting to convict Chauvin even though the evidence showed no crime was committed.  It's textbook jury tampering on a huge scale.  Famed Law Professor Alan Dershowitz said, "They didn't put a thumb on the scale against Chauvin, they put an elbow on it."  It's not over.
Looks like the 2020 Election is finally going to be hand audited in Arizona after a very long and difficult legal battle.  Georgia is not far behind, and there is another audit coming soon in New Hampshire.  What happens if the Arizona audit uncovers massive fraudulent ballots for Democrats?  Biden may still be in the White House, but does freshman Senator Mike Kelly get to keep his seat if election and voter fraud got him in?  The audit will take 30 days or less, and then we will know.  It's already been shown that fraud was rampant across the country, especially in key states like Arizona.
Face masks to fight CV19 don't work.  Don't take my word for it.  (Before I said this was a Stanford study and it was not.  The source I used was wrong.  Here's more on the correction and clarification.)  It is an opinion from Baruch Vainshelboim, PhD who wrote what is called a "Medical Hypotheses" about mask effectiveness stopping CV19 and the harm masks may do.  According to his report, not only do face masks not work to stop the spread of the virus, but wearing face masks can also cause health problems, and in some cases, even death according to the report.  (The CDC seems to back this up in an article published in 2020.)  This is yet another Covid lie perpetrated on the public for more than a year according to Baruch Vainshelboim, PhD .  You can add it to the list of Covid lies to scare and control the public.
Join Greg Hunter of USAWatchdog.com as he talks about these stories and more in the Weekly News Wrap-Up for 4.23.2021.
(To Donate to USAWatchdog.com Click Here)
After the Wrap-Up: 
Renowned cycle analyst Martin Armstrong, founder of ArmstrongEconomics.com will be the guest for the Saturday Night Post.