Clinton Charity Not a Charity? Fed $ Trouble and USA Oil Boom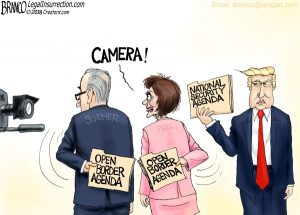 By Greg Hunter's USAWatchdog.com (WNW 364 12.14.18) 
In Congressional hearings on Capitol Hill today, financial experts testified about the wrongdoings of the Clinton Foundation. One of the many big bombs dropped was the fact that the original Clinton charity was only for the Clinton Library. The original function of that charity was never modified as required by law to remain a charity. So, it appears the "Clinton Global Initiative," and everything else that was not library related, never did the proper filings to be a charity. There were also allegations of "pay to play" by foreign governments like Russia, and we also found out there was an ongoing FBI investigation into the Clintons and their "charity."
The Federal Reserve has been hiking rates and, because of that, its $4.1 trillion in bonds lost a reported $66 billion. Does this mean trouble for the Fed? Are there going to be more calls to audit the Fed? Is the Fed going to do something about the flattening yield curve that is signaling recession? These are all good questions.
The USA is now a top oil and natural gas producer and is on its way to, not only energy independence, but will be a net oil and natural gas exporter. There was a huge oil and natural gas find in Texas and New Mexico recently that goes along with the good energy picture created by Trump Administration policies.
Join Greg Hunter as he looks at these stories and more in the Weekly News Wrap-Up.
(To Donate to USAWatchdog.com Click Here)
After the Interview:
Top former Fed official Danielle DiMartino Booth will be the guest for the Early Sunday Release. She will talk about the Fed raising interest rates and give her 2019 predictions for the global economy.