Current Global Financial System is Toast-John Rubino
By Greg Hunter's USAWatchdog.com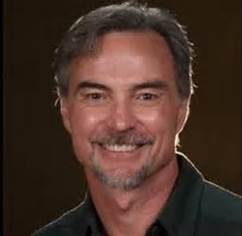 Financial writer John Rubino says don't be fooled by the phony economy propped up by central banks. Rubino co-wrote a book a few years ago called "The Money Bubble." It could have been written this week because almost everything he predicted then is coming to a head now.  Rubino contends, "The money bubble is basically the big bubble that all previous bubbles have been built on.  All the previous bubbles have come and gone, and "The Money Bubble" is about money, government debt and financial instruments, in general.  So, it's a global bubble that is bigger than anything that has come before.  Part of the reason it has gone on so long is everybody is participating.  Every central bank has a printing press, and that allows them to fool people . . . . It fools people into thinking that the world is basically normal, and it's not normal. . . . We are creating the conditions for the Mother-of-All financial crises.  It is taking longer to happen than was thought of a few years ago, but it is starting to happen now.  The QE (money printing) programs of the past few years, which were wildly experimental and really shocking to economists and everybody else, turn out not to work. . . . Either the system is getting ready to break down shortly or go on to a new level of experiments that are going to be even more dangerous . . . either way, the current system is toast."
Rubino, who was also a Wall Street analyst for 10 years, says negative interest rates will be good for gold and silver. Rubino explains, "It used to be that if you were going to buy gold and store it in a vault, you would have to pay maybe 1% a year.  You wouldn't generate any cash flow from it.  Meanwhile, a portfolio of Treasury bonds might yield you 6% a year.  So, there was a big gap in cash flow between financial assets and real assets. That's gone now in a world of negative interest rates.  It actually costs you money to own Japanese or German bonds, whereas gold is still what it always was.  It sits there and retains its value while your bond portfolio actually loses value.  You pay rather than receive interest.  So, this is a phenomenally good environment for precious metals, and that ought to play out over time.  In other words, money ought to flow into those sectors, gold and silver, as the next few years progress.  They are tiny little sectors compared to financial assets, in general.  If just 1% of investable assets flowed into precious metals, it would send them through the roof.  There is so much more paper out there than gold and silver."
Rubino also points out the chaos in the world is not good for investing in paper assets. Rubino says, "When France wants to leave the EU, which is the next big thing we might see.  If they had the election today, it (leaving the EU) would win.  They would pull out of the EU . . . and that would basically collapse the European project.  Spread ideas like that around the world and you get chaotic political headlines every single day, which feeds back into the financial chaos.  When politics are unsettled, that makes you more nervous about your money. . . . You are going to be very nervous about the stock market if you are nervous about your political system.  So, it's a feedback loop that is self-reinforcing.  I think 2017 is when we see this thing kick into high gear."
Join Greg Hunter as he goes One-on-One with John Rubino, co-author of "The Money Bubble" and founder of DollarCollapse.com.
(There is much more in the video interview.)
After the Interview.
There are totally free articles and information on DollarCollapse.com.  You can also find how to buy a copy of "The Money Bubble" on the right hand side of the home page.  There is also a free newsletter you can sign up for as well.