Damage Control Going to Wear Off in 2015-Warren Pollock
By Greg Hunter's USAWatchdog.com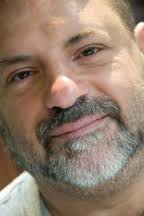 Multifaceted analyst Warren Pollock says the "damage control is going to wear off in 2015." Pollock explains, "If you look at the role of the President of the United States, his primary role is to be the public relations officer for the status quo.  At the turn of the Bush Administration, as that administration failed, there was a lack of damage control.  We are going to see the same thing as Obama leaves office timed to the end of 2015.  There is a tremendous amount of effort to protect vested interest that goes on within the White House, and they will do anything to stop things from coming unglued.  They are doing this on a day-to-day basis, and the moment they stop, or there is a pause or contention, or lack of consensus, then it is most likely, at that point, that things will become unhinged and unglued.  I can assure you, the next President of the United States, whether Republican or Democrat, will be known as a great failure.  He or she will be held responsible for the total decline of the United States."
Pollock says people around the world refuse to see reality and are in denial. Pollock explains, "It will start to become unhinged in 2015 at the next election cycle. What we are going to see is a tremendous amount of rationalization.  If you look at things the way they are today, everyone denies there was a financial crisis.  Everyone denies that Fukushima existed.  Everyone denies the U.S. government is insolvent.  Everyone denies there are global imbalances between the U.S. and China.  All of these elements of denial are really rationalization.  The facts have changed around everyone's outlook, which have remained static and the same.  That's why things have this appearance of normalcy.  I think things will become more surreal around the end of 2015."
Pollock goes on to say, "Any kind of government program that you think is in your interest, and I am talking Republican or Democrat, will be working against your interests. The closer that you are to these government programs, the more dependent you are on them, the less flexible you become to a catastrophic failure."
On gold, Pollock says, "It's the kind of density you want because we are looking at very large events in the future, and gold might be transportable enough to maintain your wealth through any kind of valley."
Pollock is also warning people about what he calls a coming "Pompeii type of event." Pollock explains, "I think the first part of that event is rationalization.  Imagine you are standing in Pompeii just before this volcano is about to explode.  All the people around you are saying this volcano is not going to be a problem for us.  That's rationalization and dissonance.  That's what's happening right now.  That's why people are still talking about the economy, even though the bomb of the economy has gone off.  The financial crash has already occurred.  That's why people are still voting Republican or Democrat or are still reading newspapers.  So, people right now are in Pompeii.  The volcano is about to explode, and you really can't have a discussion with the people around you.  Your best avenue is to realize the volcano is about to explode and try to escape the situation.  So, as far as human kind is concerned, I think we are at the end of an age in a long cycle. . . . Anything that is parabolic is unsustainable."
Join Greg Hunter as he goes One-on-One with analyst Warren Pollock.
(There is much, much more in the video interview.)
After the Interview:
Warren Pollock has taken down his website and has nothing to plug or sell. He agreed to this interview to give the public his perspective of enormous financial and geo-political problems coming in the not-so-distant future.