Deep State Goal, MAGA Abandon Trump – Dave Janda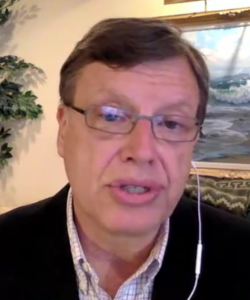 By Greg Hunter's USAWatchdog.com (Early Sunday Release)
President Trump's promised southern border wall is being built with his new emergency executive order that gives him a total of nearly $10 billion for construction costs. Maybe that's why the globalists in Congress sent President Trump a veto proof bill this week that will make it harder to stop illegal immigration. Dr. Dave Janda from the popular radio show "Operation Freedom" explains what's going on, "The wall is currently being built. . . . From the wall side, I think he had a win here. However, from the process logistics side, I think he had a loss. There is no other way to look at this. . . . The MAGA army is upset . . . here's where we lose. If people really do walk away, and they don't come back and they don't listen anymore . . . and say I am tuning everything out, are setting themselves up to be some of the first victims of the Deep State. This is a propaganda psyop that the Deep State is trying to run about this bill. Where we also lose is if President Trump supporter's shut up and don't say look boss, this was not good. Good job on the wall that is being built and good job on getting the money for the wall, but you messed up on the logistics. . . . You gave human traffickers an opening here, boss (Trump). Whoever told you that you had to sign this bill, never listen to them again."
Dr. Janda goes on to say, "You know the part he got right is the part that is getting the most criticism. The part that has gotten the most criticism so far is the part where he declared a national emergency. They say he can't do that. Yeah, he can."
The Democrats want to simply flood the zone with so many illegal voters by the 2020 election that it will be impossible to catch them all. The wall is a huge part of blocking that plan. The Deep State, Democrats and globalists are panicked to stop Trump and want to make his supporters abandon him.
Janda says, "The worst thing people can do is walk. If they walk, they are walking away on the future of this country—period. The globalists absolutely win if you walk away, and that is what they want. The globalists are petrified. . . . They fear our numbers. They fear the awakening of the numbers. The worst thing people can do, and people can be mad at this bill and complain to the White House, but to walk away is wrong. . . . Don't give up. . . Buying into this idea that the country is done is beyond unpatriotic. You are giving the country to the Deep State if you do that. When you are at war, you never win every battle. This is a war, and there are times in war you lose a battle. . . . Walking away is essentially being AWOL. How many people who are AWOL win wars? The answer is zero."
Dave Janda also talks about the end of the Mueller investigation, declassification of FISA, the arrests of high ranking government officials in the failed coup and much more in this in-depth 80 minute video.
Join Greg Hunter as he goes One-on-One with Dr. Dave Janda.
(To Donate to USAWatchdog.com Click Here)