DOW Pukes 4,000, Dem Lose/Lose, Fake Everything Revealed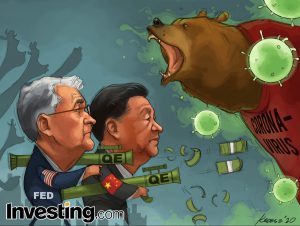 By Greg Hunter's USAWatchdog.com (WNW 421 2.28.2020)
In four days this past week, the market sold off nearly 4,000 points and wiped out four months of gains. Bo Polny warned of a coming market crash on February 8 on USAWatchdog.com. Polny was ridiculed after the market went to new record highs, but that was short lived, and now Polny says it's going to get worse.
The Democrats are facing a lose/lose situation with Bernie Sanders. If he wins the nomination to represent Democrats in November, many will turn their backs on the socialist that praises communism. If the Democrats stop him and cheat him again, Bernie supporters will flee the party.
We are living in an age when lots of things are being revealed. We are finding out our heroes are fake (Clint Eastwood), right along with our markets and politicians.
Join Greg Hunter from USAWatchdog.com as he talks about these stories and more in the Weekly News Wrap-Up.
(To Donate to USAWatchdog.com Click Here)  (You Tube demonetized this post, so it must have information you really need to hear.)
After the Wrap-Up:
Bill Holter from JSMineset.com will be the guest for the Early Sunday Release. Don't even think that the downturn is over—it's not.