Emails Reveal Bidens are Treasonous – Kevin Shipp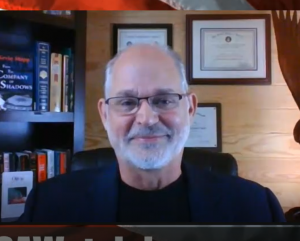 By Greg Hunter's USAWatchdog.com
Former CIA Officer and counter-terrorism expert Kevin Shipp says new emails released about the business dealings of Hunter Biden show Vice President Joe Biden was personally involved in his son's business dealings in China and Ukraine. For many months, Joe Biden said he does not know anything about Hunter's business, but newly released emails say that is a lie and treasonous. Shipp explains, "They dealt with a Chinese espionage firm, and, yes, it is treasonous, I agree 100%. . . . It has implicated that the Vice President of the United States was aware his son was meeting with top China communist officials both in the banks and in this private firm that was known for espionage. The Vice President was aware of his son's business dealings with these companies. That is treasonous."
On the failed coup of President Trump, new declassified documents prove that the so-called "Crossfire Hurricane" and the FISA spy warrants were an illegal operation by the Shadow Government and the Obama Administration that was totally made up. It was a scam and a witch hunt to remove President Trump from office, and, yet, Attorney General William Barr has done nothing. Shipp says, "It was a soft coup. There is no question about it. No one involved has been indicted or even told they were a subject of a criminal investigation. None of the main players involved has that happened to. That is extremely concerning. . . . Trump is very upset with Barr, and he's saying it publicly. . . . He's very upset, and his family has been put through this, and nothing has come out with the Barr/Durham investigation. . . . The chances of Barr being fired with a Trump victory are pretty strong."
Shipp, who wrote "From the Company of Shadows" in 2012, detailed a firsthand account about how the Shadow Government works for evil. Shipp says, "What these people have done is weaponized the existing Shadow Government. There is a difference between the Shadow Government and the Deep State. I am talking about the secret intelligence agencies. What these people did was weaponized the existing system that I have been blowing the whistle about since 2012. This is an unconstitutional system that they use to target people, and they get away with it."
Shipp says, "Trump is going to win by a landslide. . . .but people should expect significant violence in the streets. You should plan accordingly."
In this 40 minute interview, Shipp talks about the possibility of a future war with China and its troubled economy. Shipp also gives his analysis about the U.S. economy and predicts that we are "heading for a serious crisis" too.
Join Greg Hunter as he goes One-on-One with former CIA Officer and counter-intelligence expert Kevin Shipp.
(To Donate to USAWatchdog.com Click Here)
After the Interview: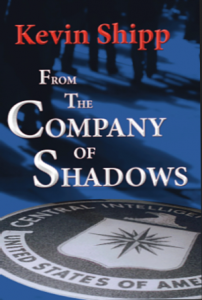 Kevin Shipp's new website is called KevinShipp.com, which replaces FortheLoveofFreedom.net. There is free constantly updated information and analysis on KevinShipp.com.
There are multiple ways to support Shipp with donations, and you can do so by clicking here.
You can also donate to Kevin Shipp by snail mail below:
PO Box 1885
Vidalia, GA 30475
To join Shipp's Patreon channel and get the Shipp Intelligence Brief (SIR) click here.
To get a copy of Shipp's book "From the Company of Shadows," click here.