End of 2017 Gold Up & Dollar Down-Nomi Prins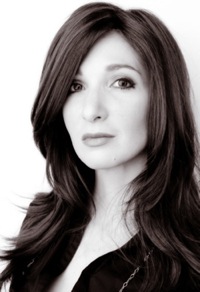 By Greg Hunter's USAWatchdog.com
Best-selling author Nomi Prins says two of the big wild cards are Donald Trump and Europe. Prins explains, "The biggest wild card is a combination. Trump is a wild card, but so is Europe. Right now, the political lens goes over to Europe. It's caught between its old and potentially new structure and potential new political leadership. I think that is a major wild card now. That snakes through Russia, and that snakes through Eurasia relationships, and that relates back to Trump. The wild card is the linkages among those things."
Prins, who is a former top Wall Street banker, also thinks it's hard to define the bad guys and the good guys. Prins contends, "From an economic standpoint, everyone has side deals. So, there is no positive or negative economy. . . . All countries do good things, and all countries do bad things. What is happening right now is all of the alignments between countries have been changing. . . . The reality is there are going to be a lot of things renegotiated, and it's not just Trump and the U.S. doing the renegotiating. All the other countries are negotiating as well. If there is enough antagonism with how Trump is going to renegotiate those agreements . . . that could limit trade into the U.S., and that could limit our bargaining power. . . . That is all in flux this year."
Prins correctly predicted no financial crash for 2016. Prins' upcoming book is titled "Artisans of Money." It is all about central bank money creation. What does Prins say about this year? Prins predicts, "In 2016, I pegged the non-crash. . . . Central bankers were finding new ways to extend their money creation policies. That is what kept the markets up. There was a separate bid on the markets after Trump was elected. It was on the expectation that he would be good for growth, that he would be good for infrastructure and that he would create jobs. I do think there is a little juice in the central banks. I keep thinking there shouldn't be, but they keep surprising all of us with their ability to boost the markets. They have artificially stimulated so many different asset bubbles, whether it's debt, which is epic, or stock markets, many of which are at historic highs. If we have a crash, it will be in the second half of 2017. The promises, the rate hikes, the dollar being high could collapse into the realities of the stability and this artificialness. I am not sure about a crash this year, but if we see a big decline, it will be in the last quarter."
On the U.S. dollar, Prins says, "I think with the expectation of things going well, the dollar will be keeping a bit of a bid. It will be within a range but staying fairly up. I think the dollar will turn around and weaken in the second half of the year. . . .That's why, in the last half of the year, gold will catch more of a bid." (Meaning prices for gold will rise according to Prins.)
Join Greg Hunter as he goes One-on-One with two time best-selling author and former top Wall Street banker Nomi Prins of NomiPrins.com. 
(There is much more in the video interview.)
After the Interview:
Prins gives a detailed "Political-Financial Roadmap of 2017" which you can find on the home page of NomiPrins.com. You can also find her best-selling books and other analysis and information there as well.  Prins' next book "Artisans of Money," will be out in the fall of 2017.  She has been traveling the world doing research.