Entering Perfect Storm of Every Facet of our Lives-Bill Holter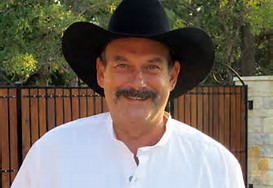 By Greg Hunter's USAWatchdog.com
Financial writer Bill Holter warns the world faces multiple problems, not just one. Holter explains, "We are entering a perfect storm of every facet of our lives.  This is not just financial.  This is social, and it has to do with the breakdown of the rule of law.  In the U.S. and globally, you can look at this as a breakdown of morals.  Society is breaking down.  You've got false economic numbers supported by the press that's telling the people that all is well.  You are seeing, for lack of a better term, revolt all over the world.  Brexit was a revolt.  Donald Trump running for President is a revolt.  You are seeing people get truly pissed off because they know something is wrong, and it's a worldwide phenomenon."
So, is the world headed for a "Mad Max" future? Holter says, "I think the chances are better than a coin flip that we have societal breakdown.  If you are asking should you hold cash, my opinion is yeah, you should have some cash and very little bank balances because that is going to go away.  You are going to have to have some physical cash, which will actually . . . after the system shuts down, become more valuable.  The dollar will purchase more real goods for several weeks simply because if all the banks are closed and nobody has cash, then cash is scarce.  That will work up until, all of a sudden, the light switch gets flipped and people understand that cash has no real value.  People are not going to trade real eggs or real tomatoes for dollars.  They will say I want something real for something real.  That's where your dollar collapses."
A possible trigger comes in late September, according to Holter. Holter contends, "There is an IMF meeting.  I believe you are going to see the Yuan become a fully functioning part of the SDR (IMF currency).  That's a big step backward for the dollar. . . . Whatever portion the Yuan takes, whatever slice of the pie the yean takes, the other currencies lose.  I think predominantly it will come from the dollar."
On gold, the math is simple. Holter says, "The punch line to this is the system has never been risker and more leveraged than it is today.  Yet, the price or the cost of insurance (gold and silver) has never been cheaper than it is today with the exception of late last year in October, November and December of 2015."
Holter goes on to point out, "They have purposely diluted the price of gold in order to portray a strong dollar. . . . The reason they need to portray a strong dollar is to continue confidence in the system. It allows dollars to continue to be accepted.  It also allows the U.S. Treasury to turn around and continue to borrow.  That's not working so well because the Federal Reserve has had to step up and buy major portions of auctions."
How does it end? Holter says, "I have said many times that we are going to have a reset of the system.  All currencies, all bonds, all interest rates, stocks, commodities, gold, silver, etcetera.  This is a very, very dangerous time."
Join Greg Hunter as he goes One-on-One with Bill Holter of JSMineset.com.
(There is much more in the video interview.)
After the Interview:
Bill Holter also adds that his business partner, legendary gold expert Jim Sinclair, thinks "a default has already occurred in the $1.4 quadrillion derivatives market. It's just a matter of time when we find out who it is."  You can find free information and analysis on JSMineset.com.  For more analysis and podcasts with Bill Holter and Jim Sinclair, you can become a subscriber for $119 a year.  Click here to become a JSMineset.com subscriber.