Financial Black Hole Will Be Filled-Gregory Mannarino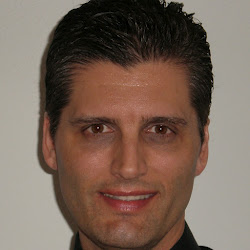 By Greg Hunter's USAWatchdog.com (Early Sunday Release)
Analyst/trader Gregory Mannarino says the bond market and stock market are way out of kilter and look for a big correction. Mannarino explains, "Something has to give here.  Either a lot of cash has to go back into the bond market, and I don't know where it's going to come from, or the stock market has to come down to normalize this.  Right now, the market is trying to price in a new President here with his outlook on the economy, lowering corporate taxes and trying to create jobs."
Mannarino also points out, "Asset prices have been pushed to extremes, and either an extreme to the top or an extreme to the bottom. In the middle is kind of like a black hole, and this black hole has to be filled.  . . . That hole has been created by runaway central banks that have done everything they can to re-inflate bubbles that have burst. For example, the last housing bubble that they re-inflated.  Housing is now more expensive than it has ever been.  It's the same with the stock market bubble.  They have done this on the back of a debt bubble, which is the most epic bubble the world has ever seen."
On the continued price crush and manipulation of gold and silver prices, Mannarino says, "For the longest time, we know the price is not real. It's been faked.  It's been manipulated.  Why? . . . They can't have real money, which is gold and silver competing with fake money, which is the fiat currencies around the world.  So, they are determined to suppress this for a lot of reasons.  Countries and rich people are still acquiring this, and this is an amazing opportunity for people.  We know for a fact these prices are being deliberately suppressed.  What does that tell us?  That's where we should be, it's that simple.  I don't think we will see a normalization with the precious metals until there are shortages. . . . I think the environment with a Trump Administration is extremely bullish for precious metals. . . . I like gold, but silver is my favorite."
In closing, Mannarino contends, "Everything has changed. The trajectory we were on was straight down a rat hole of epic proportions.  We were on a path to wipe out the middle class.  I think the game has changed.  I think, moving forward, we are going to see a stronger dollar.  We are going to see precious metals rise into that stronger dollar.  Trump is extremely bullish for our economy."
Join Greg Hunter as he goes One-on-One with analyst and trader Gregory Mannarino of TradersChoice.net.
(There is much more in the video interview.)
After the Interview:
Mannarino warns, even though he sees a Trump Administration as bullish for the economy, he still sees big price corrections in everything, including stocks, bonds, currencies, real estate and precious metals. He adds, this correction will look like a financial calamity to many.  There is free information, analysis and videos on TradersChoice.net.