GOP Finally Defeats Moore, Fire Mueller, Economic Danger Signs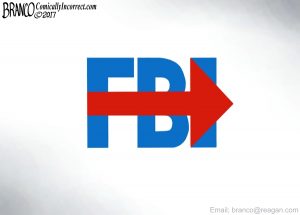 By Greg Hunter's USAWatchdog.com (WNW 313 12.15.17) 
Looks like the GOP finally defeated its own candidate for Senator in the Alabama Special Election. The GOP could not stop Moore in the primary after spending $32 million, but it teamed up with Democrats and got Moore defeated.  Moore is not conceding, and plenty of people are saying there was voter fraud.  It's a long shot that Moore could force a recount, but even so, a last minute court decision in Alabama allowed paper ballots to be destroyed after a winner was declared.  Some say that will make a recount next to impossible.  Congratulations Mitch McConnell, you got a Democrat elected in a 60/40 Red state.
Special Prosecutor Robert Mueller is being charged with running a totally biased investigation against Donald Trump by members of Congress. Some say he should be fired.  There is still no evidence of Russian collusion but plenty of evidence that the same people that exonerated Hillary Clinton for multiple crimes are now going after Donald Trump.  I am referring to the DOJ and FBI investigators.  On top of that, the Justice Department will not answer questions that it used a totally false so-called dossier bought and paid for by the DNC and Hillary Clinton to start the investigation.  You cannot make this stuff up.
The yield curve continues to flatten, and that historically means the country is headed for big economic trouble and a recession. The yield curve flattened before the 2008 meltdown, and it is flattening again.  Now, you know why Trump and others are pushing hard for tax cuts to get the economy moving.
Join Greg Hunter as he talks about these stories and more in the Weekly News Wrap-Up.
(To Donate to USAWatchdog.com Click Here) 
After the Interview: 
Financial and cycle expert Martin Armstrong will be the guest for the Early Sunday Release.