Greg Hunter Weekly News Wrap-Up & Thanksgiving Message 11.23.18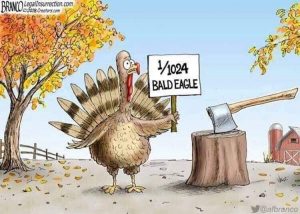 By Greg Hunter's USAWatchdog.com (WNW 361 11.22.18)
This Wrap-Up will talk about the upcoming problems on the U.S. southern border, the dark clouds I see coming for the markets and the banks. I also want to talk about what I think is the Democrat plan for President Obama's third term. Oh, and the Clintons and their global charity fraud is not going away as Congress will hold hearings before it flips to Democrat control.
Still, there is much to be thankful for, and I'll take about that too.
(To Donate to USAWatchddog.com Click Here)
After the Interview:
Catherine Austin Fitts, founder of Solari.com, will be the guest for the early Sunday Release.
For more information about the Care-Box Project of Rockbridge County click here.