Greg Hunter's 2019 Thanksgiving Message and Weekly News Wrap-Up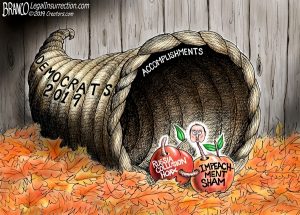 By Greg Hunter's USAWatchdog.com
Join Greg Hunter of USAWatchdog.com as he gives his Thanksgiving message and delivers a Weekly News Wrap-Up.
Please remember to give Thanks to God the Father and His Son Jesus Christ for both the Good and the Bad.
Happy Thanksgiving from USAWatchdog.com!!!! Video after the break.  Enjoy!!!!
(To Donate to USAWatchdog.com Click Here)   (Update:  After 10's of thousands of views with no monetization YouTube finally monetized this video!!)
After the Thanksgiving Message and Wrap-Up:
Financial expert and professional trader Rick Ackerman will be the guest for the Early Sunday Release.