Inflate or Die Ponzi Scheme – Bill Holter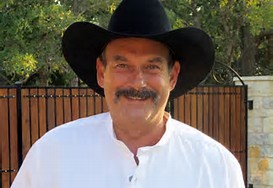 By Greg Hunter's USAWatchdog.com (Early Sunday Release)
Financial writer and precious metals expert Bill Holter thinks the long awaited debt reset has already started. Holter explains, "I think the reset is already in motion. . . . Credit is what created values and pricings that are incorrect. Just look at the Fed, they are talking about quantitative tightening (QT). They are talking about pulling $600 billion, I think, by the end of this year, and they can't. There is no way. If you go back to Richard Russell 'inflate or die.'  That is what this is. You cannot take capital out of a Ponzi scheme and expect it to stand up. That's what this is. It's a Ponzi scheme, and the Federal Reserve is bluffing, saying they are going to pull quantitative easing (money printing) out, and they are going to reverse it and take that out of the system. There is no way that can be done."So, the Fed must know this. So, are they just playing for time? Holter contends, "They are timing it and . . . I do believe there will be some type of event that fingers can be pointed at and say, look, if it wasn't for this, maybe a war or who knows what the false flag event or real event it will be, they are going to point at something and say our policies were working, and everything would have been fine except for x, y and z or whatever they point their fingers at. . . . The staggering figure today is the production rate is still 6% lower than when we went into this recession in 2007 and 2008. So, production is still below those levels, and that means we've gone 10 years with zero expansion . . . but debt has doubled. Production is not where it was 10 years ago, and debt has doubled."
The debt reset is going to involve a new currency to replace all the debt based currencies in the world today. Holter says, "The SDR (Special Drawing Rights) I think will be tried first as a new reserve currency. It's made up of global currencies. It's going to fail because it's still fiat. You've got to bring gold back into the system. There has to be something behind a currency to bring back confidence. Confidence is going to break, and the only thing that will bring back confidence is you have to make things real again because we live in a world where everything is false. When confidence breaks, it will be like the slogan in the State of Missouri, 'Show Me.'"
Holter goes on to say, "I think the discussion is about timing and how the system is going to come down. There are also discussions of what is going to be the next reserve currency. I think that's the discussion that is going on behind the scenes for two or three years, maybe longer. The problem is too much debt, and we know from the past when debt bubbles grow and grow and get too big, they pop. This is the biggest debt bubble by many multiples of any bubble anytime in history. When the debt bubble blows up, everything runs on credit, and that means things are not going to run. It's going to be somewhat dysfunctional. We are right on the cusp of the yield curve inverting, and history shows when that happens, we have a 100% chance of going into a recession. . . . I think this year the truth that we lived above our living standards is coming out, and we are going to have to pay the piper. I don't know when . . . but the system is going to go down."
Holter also says gold and especially silver are "the most undervalued assets on the planet."
Join Greg Hunter as he goes One-on-One with Bill Holter of JSMineset.com.
(This interview will cover the coming global debt reset, analysis of a new reserve currency backed in part by gold and the timing of when this all goes down.)
(To Donate to USAWatchdog.com Click Here)
After the Interview:
Holter points out that everyone should have enough food and water to ride out the supply disruptions that are bound to happen when this debt based economy freezes up.
There is free information on JSMineset.com. You can get much more, including original articles written by Bill Holter and weekly podcasts featuring Holter and renowned gold and financial expert Jim Sinclair. Click here to subscribe.