Is an Attack On Iran Imminent? If So, Then What?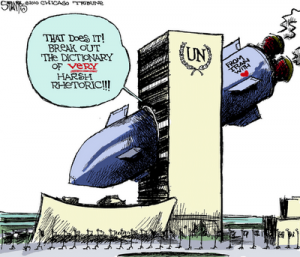 By Greg Hunter's USAWatchdog.com
A story that came out on Friday the 13thhas ominous implications for the Middle East and the world.  It was reported by FOX news last week, Russia is planning to supply fuel rods to Iran's Bushehr nuclear reactor by this coming weekend.  (Iran would be able to make nuclear weapons through the plutonium it could reprocess out of spent fuel rods.)  That effectively means if Israel is going to attack the reactor, it must do it before Saturday, August 21.  If it waits until after the reactor starts producing power, it will risk a radiological disaster in the Persian Gulf.   
Former U.N. Ambassador John Bolton said Friday on FOX News, "If they're going to do it that's the window that they have," Bolton declared.  "Otherwise as I said before, once the rods are in the reactor, if you attack the reactor you're going to open it up and radiation will escape at least into the atmosphere and possibly into the waters of the Persian Gulf.  So most people think that neither Israel nor the United States, come to that, would attack the reactor after it's been fueled." (Click here for the complete story.)
To counter an attack by Israel, Iran has been trying to beef up its air defenses.  Iran claimed two weeks ago it had acquired sophisticated Russian made S-300 missiles systems.  The S-300 is reportedly capable of shooting down aircraft and other incoming missiles.  According to a recent report by the Jewish news organization, Haaretz.com, "Since the UN sanctions resolution against Iran was approved last Wednesday, Russiahas released several contradicting reports regarding its missile deal with Iran." (Click here for the complete Haaretz story.)
Meanwhile, the Iranian news outlet, Press TV, spoke with President Mahmoud Ahmadinejad yesterday about his plan called the "Tehran Declaration." It is basically a nuclear fuel swap with friendly countries that is designed to calm international fears of Iran becoming a nuclear armed country.  The Press TV article goes on to say, "Asked about the threats of war against the country, the Iranian president stated that all the talks about war are part of a psychological warfare against the Islamic Republic.  He advised the West to "abandon the war rhetoric," emphasizing that Iran will continue on its path despite "their belligerent literature . . . . Nothing will hamper Iran's efforts but the kind of literature will only harm international diplomacy as the Islamic Republic will not compromise," he went on to say." (Click here for the complete Press TV article.)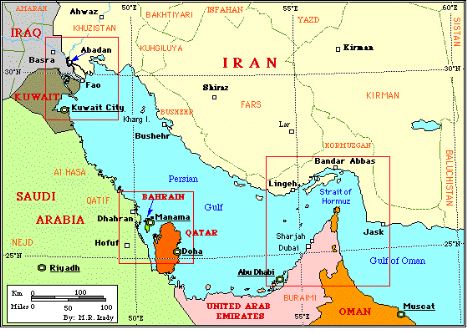 The Iranian government has stated many times its nuclear program is for peaceful uses only.  The Israeli government has stated many times it thinks otherwise.
Maybe diplomacy will win out and Israel will not attack.  Maybe Israel will just live with the fact Iran will have a power plant capable of providing the Islamic Republic with material to make nuclear weapons.  One thing is for certain, this problem is not going to magically go away.  If Israel does attack, and even if it is successfully repelled by the Iranians, there will be repercussions for the entire world.
To me, It's looking more and more like it's a matter of when, not if, Israel will strike Iran.  If an air strike happens, it would be catastrophic to the world economy.  For one thing, the Straits of Hormuz would be almost immediately shut down by war.  It is only about 30 miles wide at its narrowest point.   Iran would attack everything from oil tankers to the U.S. Navy and, of course, Israel.   Oil supplies to the world would be greatly restricted.  (Up to 17 million barrels a day passes through the Straits of Hormuz.  That is 40% of all world oil shipments.)  The global economy would go into a tailspin in short order.  Oil prices would spike!  Who knows, maybe a barrel of crude could double in a week!  There would be open season on all U.S. interests in the Persian Gulf.  (Remember, the U.S. has a major military installation in Qatar.)   China would certainly weigh in because it provides Iran with much of its refined fuel.  Russia would also be involved because it has assisted with Iran's nuclear program.  The conflict would not end quickly, and there will be blood."
The fragile U.S. economy is now, once again, rolling over.  It would not take much for another financial meltdown to occur if this "wild card" flips out of control.  This is a very under reported story by the mainstream media, but that doesn't mean it is void of serious consequences.