Obama Made Me Do It, Trump Taking HCQ, Economic Update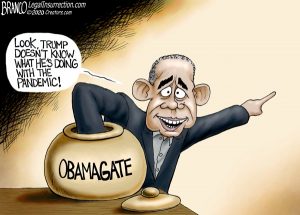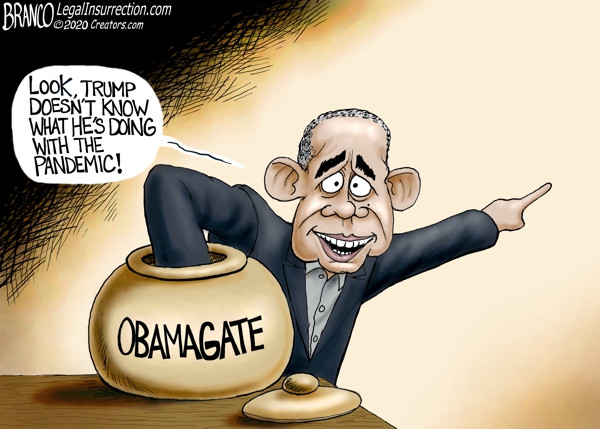 By Greg Hunter's USAWatchdog.com (WNW432 5.22/2020)
Susan Rice, the Obama Administration National Security Advisor, is saying it was Obama who was behind the takedown of General Flynn. This also implies Obama was behind the soft coup to remove President Trump with the Russia hoax. This is going to get very ugly as the coup plotting rats start to turn on each other in order to stay out of jail.
President Trump announced this week he was taking Hydroxychloroquine (HCQ) as a preventative measure. This while the mainstream media (MSM) is engaging in a relentless disinformation campaign to tell the public that HCQ is ineffective and does not work against Covid 19. In both cases, science says it's provably false. The MSM should be ashamed for having blood on its hands. It looks like the MSM wants people to die, unless it's someone like CNN's Chris Cuomo, who admitted this week he took a form of HCQ to get over his Covid 19 infection.
The U.S. economy is severely damaged, and nowhere is that more evident than the commercial real estate market. The biggest mall in America is in big financial trouble, and that is just the tip of the iceberg. The Covid shutdown has bankrupted many businesses, and that is going to be a lingering trend while America tries to get back to work.
Join Greg Hunter of USAWatchdog.com as he talks about these stories and more in the Weekly News Wrap-Up.
(To Donate to USAWatchdog.com Click here)
After the Interview:
Money manager Peter Schiff is going to be the guest for the Early Sunday Release. While there is much hope the economy will get back to normal soon, don't expect it, and you might want to brace for some very big trouble coming our way. Schiff will explain.