Rising Gold Price Could Set Off Derivative Nightmare-Bill Murphy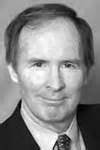 Greg Hunter's USAWatchdog.com  (Early Sunday Release)
Bill Murphy, Chairman of GATA (Gold Anti-Trust Action Committee), says precious metal prices have been relentlessly rigged by central banks and governments.  Murphy contends, "If gold were to just to have kept pace with inflation, forget all the QE, it would be double what it is today.  That's how artificially low the price of gold is today, and also silver.  Once they lose control of silver, it will go from $22 to $100 per ounce very fast."
Murphy claims that one reason precious metal prices are suppressed is central banks are afraid of what Murphy calls "a derivative nightmare" touched off by a rising gold and silver prices.  Murphy explains, "We saw some of this before in 2008.  There is counter-party risk all over the place, and it could set off like a nuclear reaction where there is one default after another.   Derivatives have exploded to $250 trillion, or just pick a number.  They don't know what the outcome could be if they start getting this kind of reaction.  So, they are maniacal in trying to keep the gold and silver prices in line."
Murphy goes on to point out, "Silver is the only market that in which the authorities have not found wrongdoing in a market they have been investigating–the only one after a five year investigation.  It is bizarre how that could happen.  All this evidence we have collected is like a murder trial.  If you were sitting on a jury . . .  and looked at all the evidence, you would say guilty beyond a reasonable doubt.  People don't want to go there because we (GATA) are taking on all the money and power in the world."
The U.S. Justice Department has recently granted UBS immunity in a criminal investigation of "manipulation of, or fraud in" the gold and silver markets.  Why a serious Justice Department investigation now?  Murphy says, "I am so skeptical after all these years, and it's a question of where they go with this.  If they are just talking about the gold fix itself—big deal.  The ramification of how they are interfering with the markets all the time is the real issue.  Why are they doing this now?  Well, probably because it is so obvious, and they have been doing it in so many other markets they feel compelled to do something, so they are going here. . . . This is going to effect a lot of people, if I am correct, when this market blows up.  Maybe they see something coming with allocated accounts and the gold isn't there. . . . They know it's coming, and maybe they are trying to preempt something here so they don't look so bad."
On the idea that the government would confiscate physical gold and silver if the price spiked higher, Murphy says, "I think the rest of the world would laugh at us.  I give that a zero chance.  I just can't see it because Russia and China and all these other countries have gold, and are they going to confiscate their gold, too?  The price would go bananas if they tried to do something like that, and I can't see how they would want to draw attention to it.  Their whole plan is to keep gold out of the limelight. . . . So, to confiscate it, people would ask why?  I just can't see it."
Join Greg Hunter as he goes One-on-One with gold expert Bill Murphy of GATA.
(There is much more in the video interview.)
After the Interview:  
Bill Murphy also pointed out that his GATA organization has suffered what he calls a blackout from the mainstream media (MSM).  His group sends the press to almost all financial media sources, and the MSM will not address legitimate questions and concerns.  He says the MSM considers GATA a four letter word.  Murphy is also the creator of LeMetropleCafe.com.  It is a news and financial subscription site that gives analysis on all the financial markets with an emphasis on gold and silver.  There is some free information on the site and a subscription costs $299 per year.  For a two week free trial click here.