Syria War Escalates, Economic Data Getting Worse, Hillary Email Scandal Update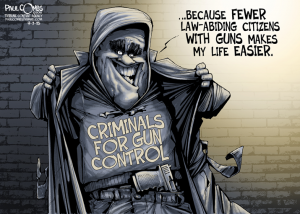 By Greg Hunter's USAWatchdog.com
Weekly News Wrap-Up (WNW 211 10.09.15)

The Russians are putting on a clinic on how to destroy terrorists. They are pulling off a well-planned takedown of just about anyone who stands in the way of the Assad regime. To the Russians, there are no so-called moderate rebels—just terrorists and non-terrorists. Only in the land of the "Wizard of Oz" are there good witches and bad witches. In the real world, witches are witches, and Russia sees things much the same way. They are spending big money and deploying many assets to destroy them. The latest show of force was launched from the Caspian Sea. Russian ships fired 26 cruise missiles into terror targets such as training camps and supply dumps. You can bet the missiles cost around $1 million each and have high explosive payloads that are measured by the ton. These are very big bombs, and they traveled across 900 miles and two countries to hit their targets in Eastern Syria. NATO is stunned, and President Obama looks weak and indecisive in the Middle East. This is bad news for America's leadership role in the Middle East and bad news for the U.S. dollar.
I don't know how else to say it. The global economy sucks, and there is no amount of lipstick that can make this pig look good. Just look at these financial headlines in just the last few days, "Fed minutes: Members worried about slower global growth," "FOMC Minutes Confirm Economy Not Ready For Rate-Hike This Year, Worried About Inflation," "Global Risk," "It's Time For Negative Rates, Fed's Kocherlakota Hints," "Day After Deutsche Bank Admits Not All Is Well, Swiss Giant Credit Suisse Also Admits It Needs More Cash," "Marc Faber Fears Sudden 1987-Like Crash Or Longer-Term "Sliding Slope Of Hope" "I Would Say Don't Worry" Says Chinese Central Banker As Indian Central Banker Says "World Economy Is Looking Grim," and "China, Russia, Norway, Brazil, Taiwan Dump US Treasuries."  Economist John Williams from Shadowstats.com will be on this Sunday. All the real, un-gimmicked data shows the economy sliding into recession. There is no recovery and the powers that be know this.
Former Fed Head Ben Bernanke says more bankers should have gone to jail for causing the 2008 financial meltdown. He makes this claim in a new book called "Ben S. Bernanke the Courage to Act." It should be called "The Courage to Bailout Your Banking Buddies." I think his book is nothing more than writing a revisionist history book. He could have made his claim that bankers should have been jailed years ago, but he waited after the statute of limitations expired. This means that crooks that took down the system years ago are still running things, and Bernanke basically admits the crime is still going on.
The email scandal just keeps getting worse for team Clinton. Now, it is revealed the FBI has seized State Department servers as part of their ongoing investigation. We also found out this week that most, if not all, of Ms. Clinton's 30,000 emails were backed up in a cloud by a Connecticut company. Of course, the server was private and unprotected. We also know that nobody in contact with the private server of the storage of the emails had the type of security clearance needed to be anywhere near these emails. As Secretary of State, Ms. Clinton had the top security clearance in the U.S. government. Probably less than two dozen people in government have this high of a security clearance. The number of possible felonies for Ms. Clinton and her staff are mind boggling. She will not be President, and I wonder if she will even make it to the first Democratic debate.
Join Greg Hunter as he talks about these stories and more in the Weekly News Wrap-Up.