The End of the Bull Stock Market – Buy Gold – Charles Nenner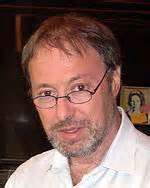 By Greg Hunter's USAWatchdog.com  (Early Sunday Release)
Renowned geopolitical and financial cycle expert Charles Nenner says forget what the mainstream media talking heads are telling you about this market. Nenner says, "When unemployment is low, it's the end of the bull market.  Last Sunday, I published a chart that shows every time the unemployment is around 4.1% or 4.2%, and you can see this in 1973, 1987, 1990 and 2007, and you can go on and on, and now, also, you have a market crash.  I find it amazing that people can come on television and say things that are totally wrong factually, and you can prove it is wrong."So, Charles Nenner is calling a top right now, but the market is not going to go straight down. Market tops are a process.  Nenner explains, "The cycles saw a market top.  It doesn't always have to come down immediately, it just means the market will not go higher.  I don't think we will go back to the highs one more time because the quarterly cycle, and it is a long cycle, did top at the end of last year.  I also want to put in a caveat about all this talk that we are in a 10% correction.  Somebody came up with 10%, and it is not based on anything. . . . The fact is we are totally out of stocks.  What is coming is big, but market tops take time.  I don't think it's going to go down immediately."
When will this new bear market hit bottom? Nenner says, "We should hit a major low in 2020. . . . I have been on record saying that the next bear market goes down to 5,000.  If you are in stocks, I say you could lose everything if the DOW goes to 5,000.  This is the price target I have had for a couple of years."
What does Nenner think you should buy for protection? Nenner says, "You buy gold because nothing else is going to keep its value.  Gold is going, as I have said for a long time, to $2,500 (per ounce) at least.  Again, you buy gold because nothing else will keep its value.  Stocks can go down, you can get stuck with some losses in the bond market, the housing market will go down based on homebuilder stocks and the financial system can scare you.  So, what is left? Buy gold."
Join Greg Hunter as he goes One-on-One with financial expert Charles Nenner of the Charles Nenner Research Center.
(To Donate to USAWatchdog.com Click Here)
After the Interview: 
Charles Nenner points out if you look back every year that ended in the number 7, it was a market top year. He said, "2017 will follow the same pattern as 2007, 1997, 1987, 1977, 1967, 1957, 1947 and 1937."  Nenner contends 1927 was supposed to be a market top year, but things got distorted and it was pushed off until 1929.
Nenner predicts the next market crash will not be quite as bad as 1929, but it will be bad.
There is free information and videos on CharlesNenner.com. To sign up for a free trial of Nenner's detailed analysis, click here.