Uranium One Crime Spree, JFK Document Release Postponed, Economic Update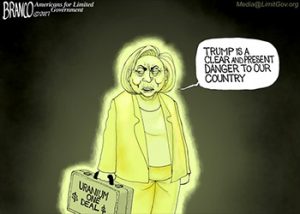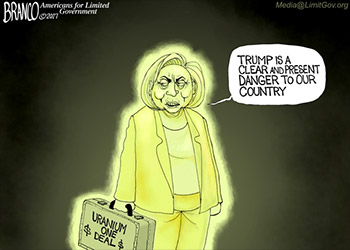 By Greg Hunter's USAWatchdog.com (WNW 307 10.27.17)
I have said it dozens of times, and that is I thought the Clinton unprotected email servers were used to hide Hillary Clinton was taking treasonous bribes in the form of donations to a global charity fraud. It is looking like it is now being proven true with the landslide revelations about the shady Uranium One deal that transferred 20% of U.S. uranium production to the Russians.  This is, in fact, the real Russian collusion story, and former Secretary of State Clinton, not President Trump, is at the center of it all.  It is confirmed that FBI agents have proof there was widespread money laundering, bribery and kickbacks before the deal was approved by Clinton and President Obama.  This story will, no doubt, cause many to go to jail.  This makes Watergate look like a squirt gun fight.
The CIA and FBI have pressured the Trump Administration to hold back some of the nearly 3,000 unreleased pages from the JFK assassination for redaction. Just think, we have been told since 1963 that this murder of a sitting President was just one guy with a gun, and yet the secrecy continues.
Renowned hedge fund manager Ray Dalio is warning of a bond market meltdown. Dalio runs the world's largest hedge fund with $160 billion under management.  Earlier this year, Alan Greenspan also was warning of severe bond market troubles because of the distinct possibility of rapidly rising interest rates.
Join Greg Hunter as he talks about these stories and more in the Weekly News Wrap-Up.
(To Donate to USAWatchdog.com Click Here)
After the Wrap-Up:
Dr. Marc Faber, Publisher of the "Gloom, Doom and Boom Report," will be the guest for the "Early Sunday Release." Dr. Faber talks about the dollar, interest rates, and the stock and bond markets.