USAWatchdog.com Two Year Anniversary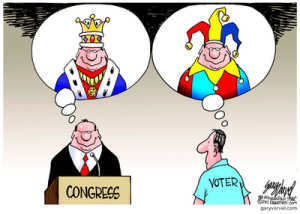 By Greg Hunter's USAWatchdog.com 
In the internet world, it is said the two year mark is one of the most important milestones.  My internet consultant tells me, "nobody takes you seriously until after your second anniversary."  I put USAWatchdog.com on line August 24, 2009.  I remember working for hours on an article (which I still do today) and only getting 10 readers, and sometimes less.  It has been one long slog, but a very rewarding one.  Now, my readers number in the thousands per day.  One of the things that stands out about the people who read this site is that they are very smart—just read the comments I get from folks.
I think the financial crisis the country and the world face is the big story for the next decade.  Profound changes will happen, and we all have a front row seat.  I think the mainstream media (MSM) does a poor job covering the "real" news people should know about.  This is the reason that most people are completely in the dark about what their world is going to look like and why so many are unprepared.   The very first post I put on USAWatchdog.com was something I titled "The Soft Truth."  It is basically where I chronicle the stories and questions the MSM should be asking.  Two years ago, I was talking about the $11 trillion spent by the Fed to bail out the world.  $9 trillion of the bailout was "off-balance sheet."  Turns out, that figure was way off.  According to a recent Government Accounting Office report, the real number was $16 trillion; and according to Congressman Ron Paul, $5 trillion went to bail out foreign banks.  The MSM is still largely ignoring this story.
I think telling the "Soft Truth" is the same as a lie.  Two years ago, I closed the "Soft Truth" post by saying, "When my Dad was disgusted with someone he would say, "He doesn't know sh*t from shinola." My favorite poster ever hung in the Programming Office of a Beaumont TV station I worked at in my early days. It was a blowup of a Shinola Shoe Polish bottle. The caption at the bottom of the poster simply said in bold letters, "There's a Difference." I think people can see the difference between the "Hard and Soft Truth." One is good and is the real thing and the other is, well, crap and people can tell the difference. Maybe that's why Jon Stewart is the most trusted newscaster in America."  (Click here for the original Soft Truth post.)  
The MSM is becoming irrelevant because of the truth they do not tell.  I hope USAWatchdog.com can continue to capitalize on that.  I want to thank all the people who have supported the site, and I hope we see many more anniversaries together in the future.