Vitriol is a Veiled Attack on Free Speech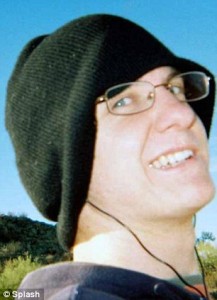 Greg Hunter's USAWatchdog.com   
The massacre that happened this past weekend in Tucson, Arizona, is a horrific tragedy.  Twenty people were shot (including Congresswoman Gabrielle Giffords), and six died at the hand of a lone gunman with a questionable mental history.  Yet, the country is now engaged in a discussion about what is and is not acceptable speech in America.    The local Sheriff, Clarence Dupnik, started the controversy at a press conference the day of the shootings by saying, "Let me say one thing, because people tend to pooh-pooh this business about all the vitriol that we hear inflaming the American public by people who make a living off of doing that," the sheriff said during a press conference. "That may be free speech, but it's not without consequences."  There is absolutely no evidence that links this gruesome atrocity to any comments made by people on the left or right of the political spectrum—Zero.  The Sheriff took it upon himself to make a political statement that has no real evidence to back it up.
There is, on the other hand, evidence that the alleged assassin, Jared Lee Loughner, is mentally ill.  Even Sheriff Dupnick said Loughner had "mental issues."  ABC News uncovered more evidence of mental illness yesterday from a local college he attended when it reported, "When he was suspended from Pima Community College, the school sent a letter to Loughner's parents stating that if Loughner wished to return to the school, he would have to "obtain a mental health clearance indicating, in the opinion of a mental health professional, his presence at the College does not present a danger to himself or others," the school said in a statement."  (Click here to read the complete story from ABC.)  Still, the national media brought up stories from earlier this year that mentioned Sarah Palin and language from her website saying Giffords' seat in Congress was a "target" in the election.  The mainstream media (MSM) even dug up a quote from Giffords from the 2010 election where she said, "Sarah Palin has the crosshairs of a gun sight over our district and when people do that, they've gotta realize there are consequences to that action."  This was brought up by the MSM despite the fact that there is no evidence whatsoever Loughner was influenced by Palin.  Loughner was influenced by the writings of Adolf Hitler because "Mein Kampf" was listed as one of his favorite books on his personal website.  There, you can also find some of his writings that one law enforcement expert described as "gibberish."
During the Presidential race in June of 2008, Barack Obama said, "If they bring a knife to the fight, we bring a gun," Obama said in Philadelphia last night. "Because from what I understand, folks in Philly like a good brawl."   (Read the complete story from Politico.com.)  Does anyone in their right mind think the President or Sarah Palin are advocating gun crime or violence?  The key part of this sentence is "right mind."  Of course not, and I see nothing wrong with saying any of that, but then again, I'm not mentally ill.  The message in discussions on this yesterday by some of the pundits was "tone down the language."   Why?  So mentally ill people don't hear us talking and expressing our free speech rights?
A mentally ill person without proper healthcare is really what the story is all about.  The Huffington Post summed it up beautifully in a story yesterday when it said, "Mental illness may not be an excuse for crimes but it certainly can be what caused and motivated someone to commit a crime if the person goes untreated. Begging one to consider who is ultimately responsible for these heinous acts and to discuss if there is any culpability by those that ignore the dire need and calamitous consequences of leaving the current mental health laws we have unchanged.  There is a critical breakdown of mental health care in America because it is not considered a disease that is popular to address and there is a definite stigma attached to admitting mental illness."  here to (Click  read the entire Huffington Post story.)
This grim crime is being used by the losers (Democrats) in the last election to score political points.  Both Democrats and Republicans have a habit of putting their beloved parties above the needs and wishes of the people.  Let's hope the real issue of this story (mental illness) gets the needed attention it deserves and freedom of speech and the First Amendment do not become two more casualties of this heinous crime.